Technology
Payment
France
Compass Applies Automation for Checkout Process in the Catering Industry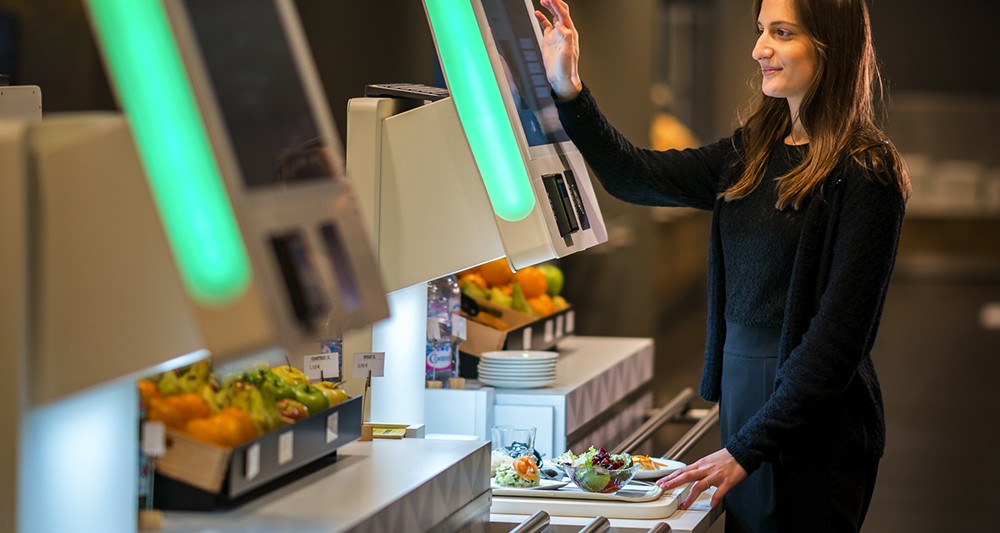 AI techs are already disrupting the retail sector, as highlighted by Amazon Go, for instance, and are now considered by the catering industry, too. The French subsidiary of the contract foodservice company Compass is among the first to enter this market, as they unveil an image recognition-based checkout solution.
Compass partners with Deepomatic –a start-up specialising in image recognition– to craft an AI-powered software for analysing items on meal trays. This system relies on Machine Learning technologies and already can identify more than 10,000 products.
This solution may be compared to a POS terminal: the customer places the items he wants to purchase on a large screen which includes a camera for them to be identified. The system then recognises the different products based on their core ingredients. If any doubt, the customer may delete the suggestions displayed on-screen manually. Once the bill ready, the employee's business card is debited, he may also pay using his contactless payment card.
The British contract foodservice company has operations in about 50 countries and serves more than 5 billion meals a year. Their new express checkout system will be rolled out in their main markets, and should be adjusted to include local payment systems.
Comments – Image recognition to improve the checkout step
This leading British contract foodservice company intends to improve their presence in France and other key European markets through including services similar to those featured in the commercial catering industry. They choose to rely on innovative services as they have to face tough competition (Compass is number 3 in France, after Sodexo and Elior) and meet various expectations expressed by companies and administrations. Their AI-powered invisible payment solution allows them to streamline checkout processes and absorb temporary peaks to enhance service quality.
Corporate canteens and cafeterias are increasingly making room for automation. Just like Compass, some large-scale contract foodservice companies –including Sodexo and Elior– are actively working on automating their checkout systems. Sodexo Ventures just invested in the Chinese solution AEYE-GO. Yet, they are not the first players to focus on these topics. In March this year, BBVA introduced an in-store invisible checkout solution making it possible to identify people as well as the items they add on their tray and automate meal payments at the group's self-service canteens.
Photo credits: Les Echos