Fintonic Introduces Interest-Free Lending Service for Amazon Customers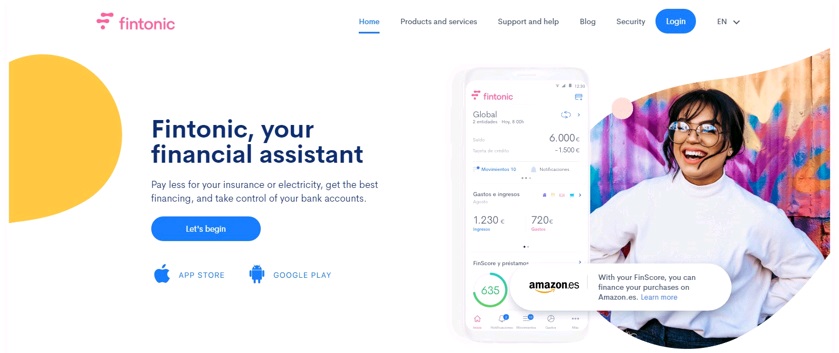 The PFM platform Fintonic teams up with Amazon: their Spanish customers will be able to be granted interest-free loans for purchasing items on the e-commerce site. Fintonic then bets Amazon's reach to boost their platform.
Fintonic's customers in Spain will soon be able to pay later for their purchases on Amazon.es. This service applies to gift cards for amounts ranging from $225 to $1,100 (€200 to €1,000), postponing their payment for up to four months, interest-free.
Interested customers have to sign up to join a wait list if they wish to use this service to launch on 23 November, for Black Friday. They will have to visit the Fintonic app to apply for a credit line, choose the amount of the Amazon gift card they intend to buy and specify when they plan to pay the balance back. This gift card can then be used for multiple Amazon purchases; the balance stays valid for a maximum of ten years.
Fintonic's decisioning process relies on the borrowers' FinScore, assessing their creditworthiness based on over 150 factors to do with their financial and risk profiles (these score may range from 0 to 900). Users with a score of 450 or higher are eligible for the amazon.es purchase financing.
Comments – Large-scale cooperation fuelling the Open-Banking trend
Fintonic recently teamed up with BBVA, and keeps focusing on enhancing their credit processes, as they now bet on the e-commerce giant Amazon. This is the first time an online retailer partners with a European FinTech on featuring such a service. The idea is to design new payment methods streamlining customers' accesses to online credit offers. This is all the more relevant that Amazon has been facing difficulties with their marketplace in Spain: their level of service isn't as high as in other European countries. Fintonic also provides Amazon with expertise in dealing with scoring processes, enabling them to feature payment facilities to their customers without directly entering the market for credit. Fintonic charges a fee as a business finder, and keeps consolidating their position on the payment market. They bet on Amazon's well-established image. Fintonic's platform currently has 500,000 users. This operation also comes across as a promotional campaign for Black Friday, enabling both companies to assess customers' interest in this new offer. Fintonic did not specify if it was meant to last.
Likewise, Amazon further aims for the credit market: they recently partnered with Cofidis to launch PayMens in France, enabling their customers to split their payments into 24 instalments.