Credit
Payment
United Kingdom
UK toughens its stance on BNPL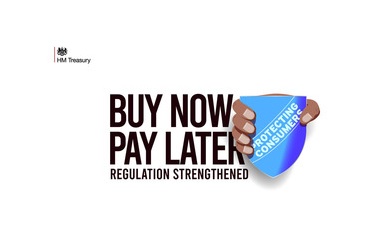 Faced with the growing trend of alternative payment services, associated with credit, represented by BNPL, the British government has decided to impose new, stricter and more appropriate regulations. This decision could serve as a model for Europe, which has similar ambitions.
FACTS
While the UK government highlights the potential value of using fractional payment services to facilitate some spending, it points to the fact that the BNPL market has not developed within an appropriate framework to govern the new offerings. As a result, consumers are currently poorly protected at a time when the market is booming.

The UK government is therefore planning to establish a specific framework to oblige lenders to ensure that their offers remain affordable and subject to the financial ability of borrowers to repay their loans. Their communication will also have to remain clear and not misleading. This framework will be specified in its Buy-Now Pay-Later credit agreements.

Lenders will also have to submit their activity to the Financial Conduct Authority (FCA) for approval. Borrowers will be able to complain to the Financial Ombudsman Service (FOS) in the event of a dispute.

The UK government's work should not only concern the BNPL market. The government will extend its new rules to cover other forms of unsecured short-term credit with similar risks for consumers.
CHALLENGES
Protecting millions of people facing risks of over-indebtedness: This is the promise the UK government made in the presentation of its initiative to justify launching this work on BNPL.

Controlling the supply and stability of firms in this market: Firms distributing such loans will be subject to controls like any other financial institution and will have to be registered with the FCA.

Long-term work: The UK government states that the complexity of the market requires long-term work. An initial consultation on draft legislation is expected to be published towards the end of this year. Secondary legislation is expected to be introduced by mid-2023, following consultation with the FCA.
MARKET PERSPECTIVE
Fractional payments giant Klarna recently announced that it would be reporting its customers' credit transaction information to the UK's leading credit rating agencies.

More than a goodwill effort to promote the financial well-being of its customers, this decision was really about two things. Firstly, to improve its image at a time when one of its flagship products was under scrutiny by the prudential regulators, but also to respond in anticipation of European regulations aimed at better supervising BNPL's activities.

In the end, it is to the regulations, initially British, that this decision resonates. But the European Commission is also working on a revision of EU rules on consumer protection with regard to consumer credit offers, with the aim of bringing BNPL within an appropriate regulatory framework.