REX: FinFrog Still Successful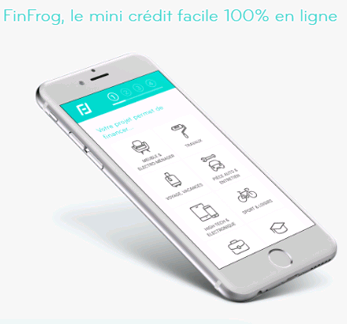 FACTS
FinFrog was launched in 2016 to focus on the P2P micro-lending market reports on their business evolution.
This French FinTech features micro-lending offers for freelancers, short-term or temporary contractors.

Loans may range from €200 to €600
Decisioning process requires just 5 minutes.
Amount released within 48 hours
Repayment in up to 3 monthly instalments.

Considering progress, FinFrog further expands their range of offers. To a similar end, they also partnered with Brigad earlier this year to address the catering industry. Since this announcement, roughly 100 "brigaders" have already been attracted by this new service.
As they keep aiming to grasp more market shares, this start-up also has partnerships in place with microcredit players from the public
In 2018, they teamed up with Adie, a French public interest organisation. They can now rely on Adie's 120 units in France as growth relays.
KEY FIGURES

20,000 customers since 2018
Goal for 2019: 40,000 loans for €20M
75% of FinFrog customers live outside of the Parisian region
CHALLENGES
Boost BtoB partnerships and aim for more targets. FinFrog aims for SMEs hiring young graduates (ages 23 to 30). For instance, transport companies, with many freelance drivers likely to apply for micro-loans. In France, FinFrog believes 5 million people are freelance workers.
MARKET PERSPECTIVE
FinFrog currently has 20 employees, and may open new offices outside of Paris to improve their visibility.