Revolut makes payroll advances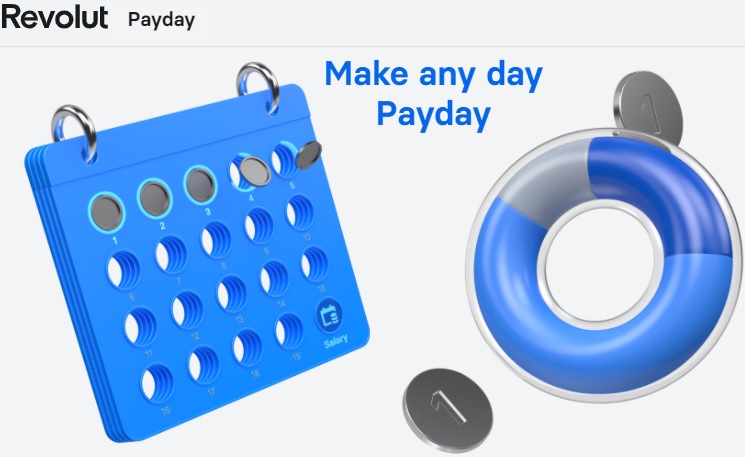 The British neo-bank Revolut is launching a new service in the United Kingdom. Called Revolut PayDay, it offers its customers advances on their salaries in order to facilitate their daily lives. The service underlines Revolut's ambitions in the credit market.
FACTS
PayDay is a new service presented by Revolut to allow employees to release part of their salary in advance.
The neo-bank intends to offer this service by signing partnerships with British companies so that their employees can benefit from it.
Technically, Revolut connects its service directly to the company's payroll system and then manages the advances without any further steps for the company.
Employees can then request advances throughout the month up to a limit of 50% of their total salary.
The service is free for companies and charged at £1.50 per transaction directly to the final beneficiaries when their advances are released.
Revolut has just launched its service in the UK and is already planning to expand it to other countries in Europe and the US.
CHALLENGES
Getting around restrictions: While awaiting a banking license in the U.K., Revolut is not abandoning its ambitions for the credit market.
Building on social: PayDay is presented by Revolut as an alternative service to credit cards, revolving credit and other short-term loans. Payday advances are presented here as a social benefit and not as a lever for overindebtedness; they do not affect the credit score of recipients.
Become the primary bank: Only banks where salaries are domiciled have holistic visibility into their clients' spending. This is the holy grail for neobanks, whose business model is based on customer data analysis, who are redoubling their creativity to push customers to take the plunge.
MARKET PERSPECTIVE
Last June, Revolut presented mixed results. While the FinTech posted profitability earlier, it still broke records for losses in its 2020 business. But a large portion of those losses are attributed to significant investments to launch new products.
A recent study by Lendtree estimates to 3 millions of pounds the market of payday loans and 12 millions of dollars in the US.
Revolut PayDay is one example. Here, the service is taking on a model carried by many FinTechs in Spain (Typs or PayFlow, for example) and the United States (Even and Activehours) in particular.