M-Payment: Starbucks Outruns Apple and Google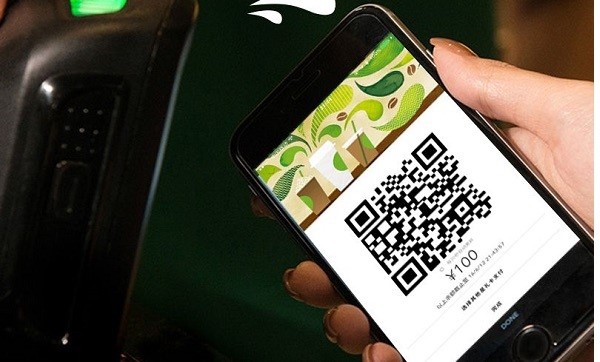 While the leading US tech companies (Google, Apple, Facebook, Amazon) and other FinTech giants keep focusing on ways to handle payments and banking data, some retail chains stand out through reporting strong mobile use levels. Starbucks, for instance, managed to outrun rival offers on a highly competitive market. They now report more users for their mobile app than Apple Pay, Samsung Pay and Google Pay.
Starbucks pioneered in the mobile payment sector and confirms their leadership with over 12% mobile transactions in Q1 2018 in the US. Their payment app appears to be the most popular: 20.7 million American customers would have used it to pay in 2017, compared to 19.9 million for Apple Pay and less than 10 million for Google Pay and Samsung Pay.
In eMarketer's assessment, throughout 2018 more than 23.4 million customers (ages 14 and over) could be relying on Starbucks's app to pay in-store at least once every six months. Apple Pay, for its part, may not report more than 22 million users, while Google Pay and Samsung Pay could reach 11.1 million and 9.9 million users, respectively.
The US coffeehouse chain could be leading this race up until 2022 (at least) according to eMarketer. This ranking would then remain the same over the next four years.
Comments – A success story supported by a dynamic momentum
In the US, Google, Apple, Facebook and Amazon are still claiming their share of the (mobile) payment market. Leading this race would in fact allow them to access customers' in-store transactions, and to hold/handle precious data for asserting their loyalty. According to the above-mentioned eMarketer forecast on US proximity mobile payments, the number of mobile payment app users should increase by 14.5% by the end of the year, reaching 55 million.
Starbucks's lead through their m-payment app can be accounted for by their early official launch (back in 2011), fast adoption levels, as well as by their focus on user-friendliness and combining payments and customised loyalty features. Also, unlike other wallets, their app is available in iOS and Android. These key success factors helped them quickly reach out for and attract a significant proportion of their customer base.