Franfinance Becomes Yelloan's Main Financial Partner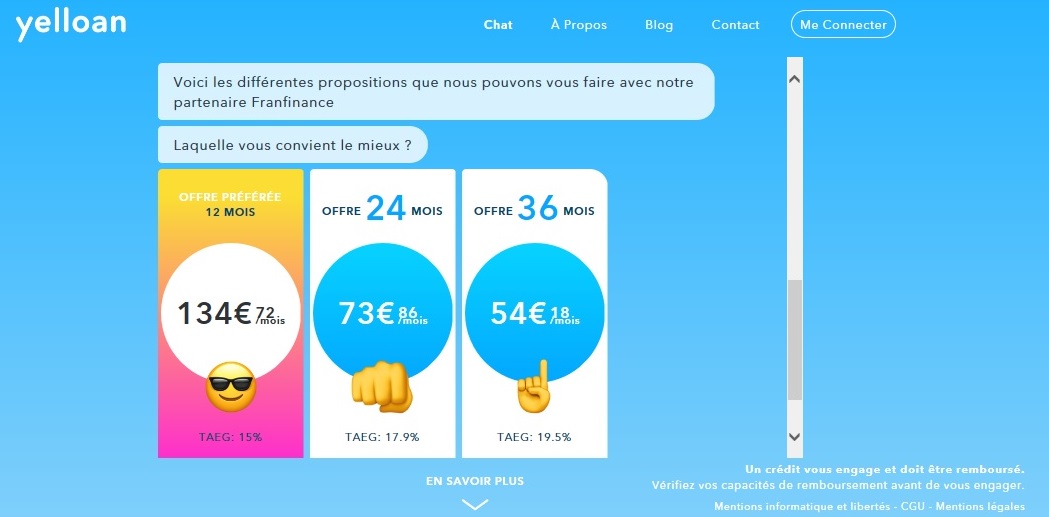 In 2016, the French FinTech Yelloan unveiled a revisited concept of family-based security deposit for people without access to credit offers. They just partnered with Franfinance, which becomes the lending institution in charge of managing the loans issued by Yelloan via their chatbot.
Yelloan initially intended to open access to credit offers to typically excluded customer segments (such as temporary workers and people without a steady income). They introduced a participatory guarantee allowing family and relatives to vouch for these borrowers (up to 5% of the amount they need to borrow). This guarantee makes it possible to issue a loan with one of their partner banks (Financo, Sofinco, Cofidis and Crédit Agricole Consumer Finance).
This start-up announces an agreement with Franfinance, subsidiary of Société Générale which focuses on financing offers. Franfinance becomes their main partner to issue and manage loans.
The chatbot launched by Yelloan in November 2017 (initially for Financo), becomes the only channel to access these lending services. The amount each customer may apply for is defined via text messages, so is the borrower's profile. An agreement-in-principle is sent in a matter of minutes.
Comments – Strategic shift for Franfinance and Yelloan?
This partnership stresses a strategic shift for Yelloan: Franfinance becomes their main lending institution. The concept of participatory guarantee no longer prevails on their website. Full focus is placed on their conversational interface, allowing customers to easily apply for a loan in a matter of minutes.
Franfinance was convinced by this new subscription channel enabling them to further target young workers. Just like rival institutions (Banque Casino, for instance), they would be considering similar partnerships with other FinTechs and neo-banks. Yelloan highlights an innovative way to dealing with customer experience and features a very different way to handle subscription processes (as opposed to traditional industry players). Franfinance contributes via their credit institution status and skills in managing lending offers. They claim this partnership, signed in July, soon became operational as they relied on their Open-Banking tools for faster integration to Yelloan's interface.