Citi creates an open credit platform to finance local businesses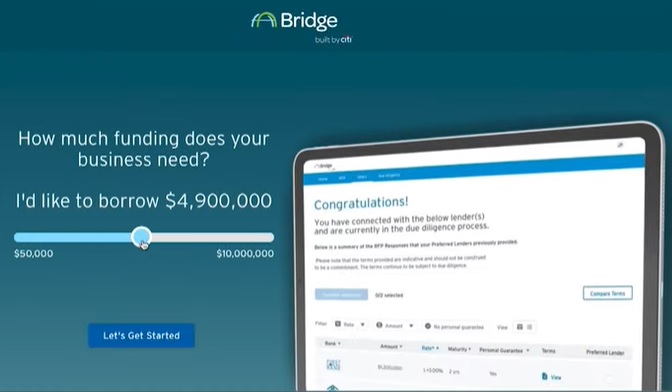 The American bank Citi has just introduced a new service called Bridge built by Citi. It takes the form of a lending platform for local businesses and plays the card of openness beyond competitive barriers.
FACTS
Bridge built by Citi is open to local U.S. businesses seeking loans up to $10 million.
The platform centralizes financing offers from all regional, local and community banks in the vicinity of businesses seeking financing.
Customer journey:

Local businesses, whether Citi clients or not, are invited to connect to the Bridge built by Citi platform,
They issue a request for proposal corresponding to their financing needs,
They can then compare indicative proposals from local financing institutions,
They can then negotiate directly with the bank of their choice.
The platform has already been launched as a pilot project in the Southeast region of the United States and the Rocky Mountains. It already involves 18 banks.
The service is offered free of charge to both lenders and borrowers.

ISSUES

Cooperate to better finance: Bridge built by Citi is primarily presented by Citi as a lever for access to capital for local American businesses.
Innovating for inclusion: The bank has been working for a long time to improve access to loans for the most vulnerable businesses and populations. Its objective is to contribute to better financial inclusion in the United States, as well as to the deployment of practical and innovative services for the most vulnerable. Bridge built by Citi is a product of its D10X incubation program, which helped build the Ensemble application, for example.
Streamlining the financing system: Citi emphasizes the value of its platform in connecting companies in need (especially in the post-covid context) with small local banks that sometimes struggle to widely distribute their offers.
MARKET PERSPECTIVE
The service currently allows Citi to collect data on interactions between lenders and borrowers.
The project is still in the pilot stage, and Citi has not said when it might end, or whether its model (including its economics) might evolve thereafter.