Payment
Distribution Channel – Mobile
France
Casino Group finds a new sales channel via WhatsApp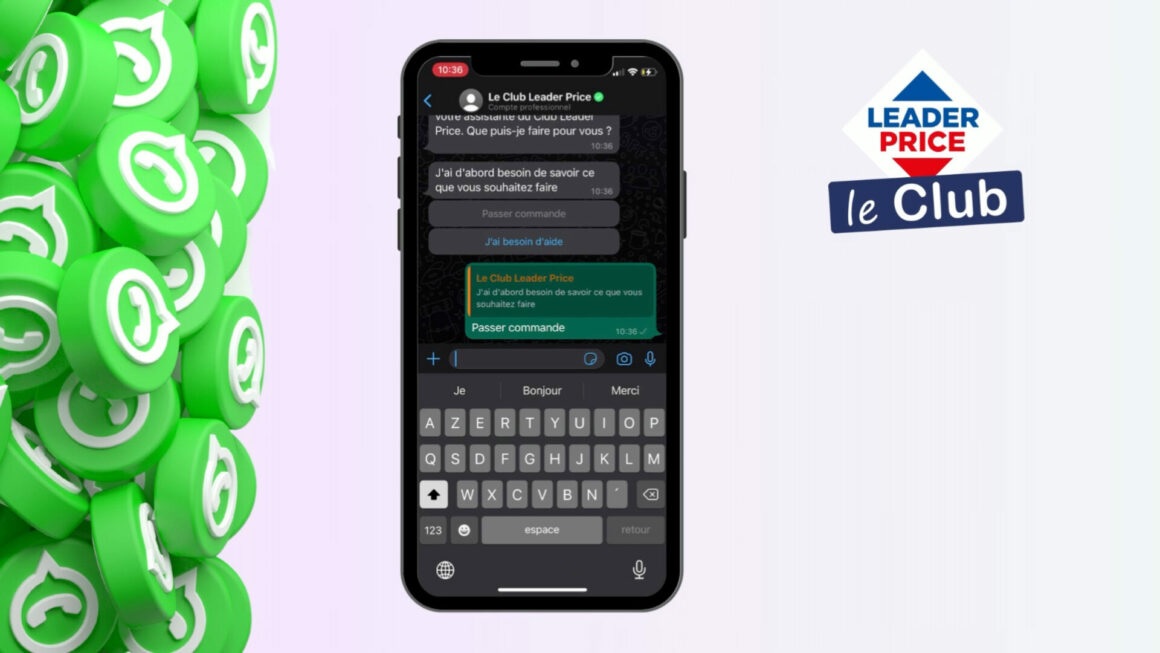 The Casino Group has introduced a new initiative in the French market to renew the shopping and payment experience for its customers. Members of its Leader Price Club can now place orders from WhatsApp. The entire process is handled on the messaging system, right up to the payment.
FACTS
The Casino group has just launched a new service attached to its Club Leader Price offer, dedicated to the online sale of private label products. In particular, it offers a subscription-based replenishment service.

A new QR code is now associated with the Club Leader Price number. Customers are thus invited to scan this QR Code to enter the Club in their list of WhatsApp contacts.

Customer journey:

Open the Leader Price Club chatbot on WhatsApp (via the new number)

Enter the words "place order

click on the link displayed

be automatically redirected to an online shopping page

fill in and validate your basket

automatically return to the WhatsApp chat area to see a new payment link

click on this link

validate your payment via PayPal, Apple or GooglePay, or by entering your bank details on a new dedicated page

receive your parcel (Colissimo), within three days maximum at home

Delivery costs are free for baskets over 50 euros.

The discussions on this thread are animated by an Artificial Intelligence that automatically redirects customers according to their needs.

The system is primarily dedicated to emergency shopping.
CHALLENGES
Promote loyalty: The Casino group is seeking to promote this new channel by offering its users exclusive discounts on products purchased via WhatsApp.

Pursue its digital transformation: The deployment of this new service in France represents, according to the Casino group, a new step in its global digital transformation strategy. More than the mobile application or the simple website, Groupe Casino intends to use social networks as a new channel for interaction and, above all, sales.
MARKET PERSPECTIVE
The launch of its new service on WhatsApp is presented as a first in France by Groupe Casino. This is indeed the case, but it takes its cue from a similar initiative launched in 2020 in Colombia by another retail group, Exito. The latter's main shareholder is the Brazilian group GPA, whose reference shareholder is ultimately the Casino group itself.

Since its launch, the service has been a great success according to the Casino group, which estimates that it now has hundreds of thousands of customers, 600,000 according to some sources. WhatsApp is said to account for nearly 20% of Exito's non-store sales now.

Video