MasterCard presents its BtoB virtual card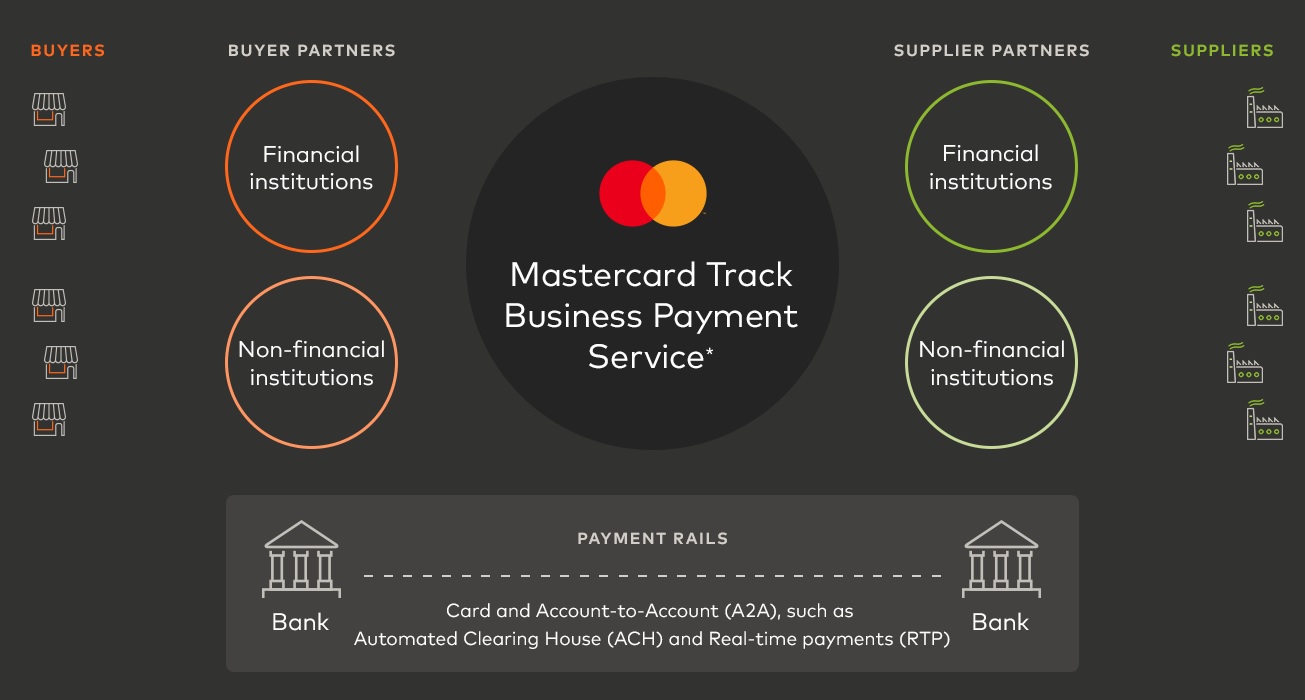 MasterCard has just announced the launch of its new virtual card for professionals, and more specifically for buyers and suppliers. Its offer relies in particular on artificial intelligence technologies to differentiate itself and offer real added value in a market already well covered.
FACTS
MasterCard's new virtual card model is based on the Mastercard Track Instant Pay offering, which uses machine learning and straight-through processing to enable instant payment of supplier invoices.

The virtual card presented today by MasterCard uses machine learning technology to automatically process certain recurring transactions, thus presenting an alternative model between the virtual card and instant bill payment.

Mastercard Track Instant Pay analyses invoices and identifies those that are likely to be rejected, allowing the payment of other invoices to be authorised automatically, the same day they are received.

Digital payments are sent directly and securely to the supplier's bank account via a virtual Mastercard without any manual intervention.

Initially available in the United States, the offer is expected to be extended internationally.
CHALLENGES
The power of data: Mastercard Track Instant Pay combines the machine learning capabilities of Previse, an artificial intelligence and data science company, with Mastercard's global payment network to make its solution more relevant.

Accelerate business payments: Manual invoice approval and cheque processing are costly and time-consuming. MasterCard presents its new Mastercard Track Instant Pay solution as a way to make buyers' jobs easier.

A real need: Studies show that more and more companies would like to automate supplier payments with virtual cards, but solutions on the market still require manual processing of transactions. Mastercard Track Instant Pay promises to automate a major part of the flows.

Improve cash flow: Mastercard Track Instant Pay helps suppliers improve their cash flow by releasing funds faster. At the other end of the chain, instant payments eliminate the risk of non-payment for the customer.
MARKET PERSPECTIVE
The virtual card market is growing, as new intuitive cards are rolled out. MasterCard's positioning remains interesting since it represents a renewal for a historical player in the physical card market. But along with MasterCard, alternative players such as Stampli or Extend were already offering virtual cards to businesses; Stripe has been supporting its offer since 2018.

Still in the United States, JPMorgan Chase chose to join forces with Marqeta to issue virtual corporate cards instantly. And MasterCard had long been interested in Marqeta, even investing in the start-up in 2020.