Payment
Players' Strategy
United States
Cashierless Checkout: Microsoft Joins the Race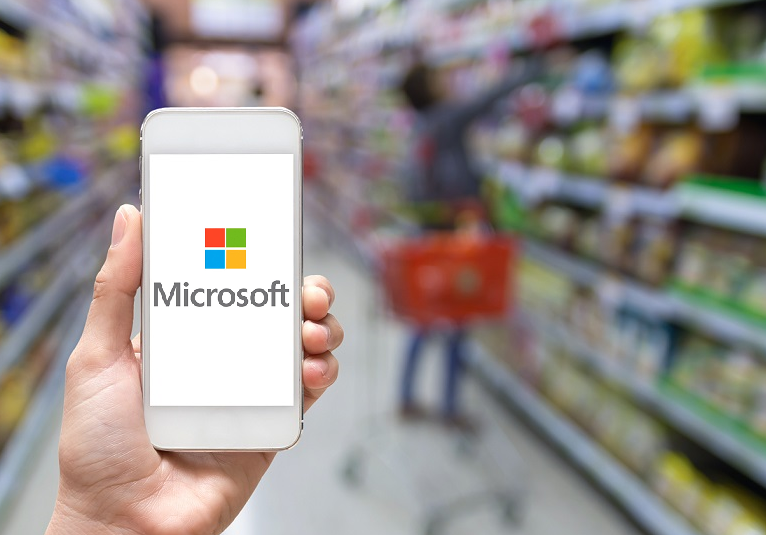 Nearly 18 months after the first Amazon Go cashierless store was presented, the US tech giant Microsoft would be working on a relatively similar, but cheaper service. This solution would make it possible to scan the customer's cart and have his account debited without requiring him to wait in line at checkout.
Amazon Go already led many retail players, including Monoprix, Casino, Carrefour, Saturn, Auchan, etc. to come up with new concepts likely to speed up purchasing processes, or eliminate cash counters altogether. The Amazon Go store was such a success, that two additional stores have been opened (in San Francisco and Chicago).
Microsoft now tries to enter this market, too. According to Reuters, a cashierless system would have been designed in-house by a team of 10 to 15 people. It would rely on an "intelligent edge" device to cut down both costs and security risks, and manage a set of connected objects (cameras for instance). Just like Amazon Go, this solution would automatically capture each item the customer adds to his cart.
No launch date has been disclosed, but Microsoft would already have presented this concept to different retailers in several countries, and discussions would be underway with Walmart.
Comments – The US "Big Five" hitting the retail market
Self-reliant, autonomous supermarkets have been catching US tech giants' attention. Amazon was the first to cause retailers to actually worry. Some already feature services enabling customers to avoid the typical waiting in line at checkout. And this is just the start. Another US company began to look into this market a few months later: Google. A partnership with Carrefour has just been announced, to come up with a new purchasing experience. Microsoft now enters the race since customers now expect these services and however they need to catch up with Amazon.
After investigating into Cloud, AI techs, and Machine Learning, the software vendor is aiming for face-to-face commerce, where these skills can actually come into play. AI tech and Cloud services are in fact part of these new customer processes. Microsoft stands out as a technological competitor even if, for now, Amazon still leads the race as their cashierless concept involved no less than four years of secret development.