More Payments Facilities for Norauto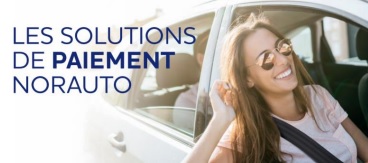 The French car maintenance company Norauto strengthens their partnership with Oney to expand their range of payment facilities. Their customers can now subscribe financing solutions online or at one of their 396 car repair locations.
Until recently, Norauto allowed their "Norauto Option Financement" loyalty subscribers to pay by card in 3 instalments at no extra cost. In order to meet their customers' expectations and stay in tune with their ever-changing habits, they opted for Oney to enhance their range of payment facilities.
Their payment solution will no longer apply to Norauto loyalty cardholders only: all customers with a payment card will be eligible. They may then pay using Oney's Facily Pay, in 2 or 4 instalments, interest-free, online or via their brick-and-mortar network. And, for those holding a private-label Norauto card, Norauto payments could be split in 10 to 20 instalments, with no deposit required, for transactions worth €100 and over.
Other innovations will be added later on: cross-channel processes so customers can rely on different channels and means of payment, increased customisation through analysing customer data, analytics dashboard by Oney for Norauto employees.
Comments – Adjusting payment solutions to match new purchasing behaviours
With these new services, Norauto and Oney are making adjustments in line with their consumers' purchasing behaviours, to assist them throughout the buying process. According to a study published earlier this year by Cofidis, if customers had not been proposed an interest-free 4 instalments option at checkout, 37% would have delayed or dropped their shopping cart. Also, nearly 75% of those interrogated believe payment facilities do make them buy more often. These options have become prerequisites for more merchants: they contribute to increasing conversion rates as well as the average cart amount. Norauto is being provided with an additional tool to secure customers loyalty and improve sales.
Norauto also keep focusing on their digital strategy: their partnership with Oney should in fact lead to crafting new physical/digital cross-channel processes, enabling their customers to pay for their purchases in a more flexible way (at the cash counter or in store departments).