Credit
Innovation
Leasing
United States
Car Financing: Santander Partners with AutoGravity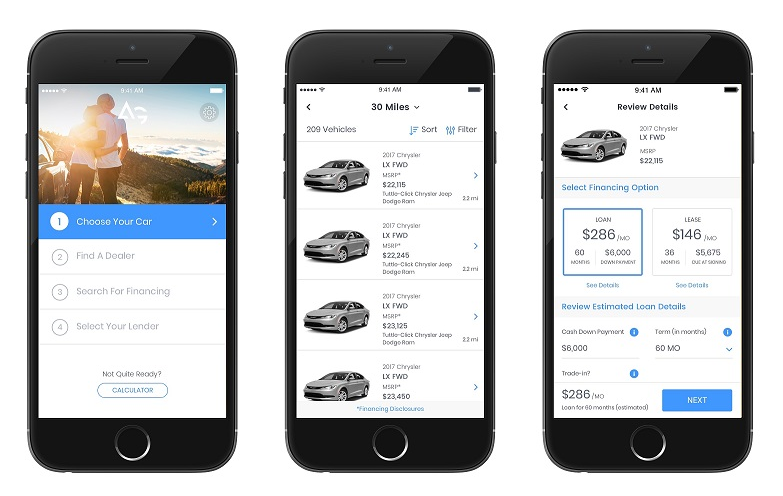 Just a month after their partnership with the FinTech AutoFi was announced, Santander further stresses confirms their interest in mobile-based comparison services applied to car sales and financing offers. The Spanish group announces an agreement with the start-up called AutoGravity, through their US subsidiary Santander Consumer USA Holdings which focuses on vehicle finance.
This Californian start-up proposes a mobile platform applied to car buying and financing. It acts as an intermediary between car dealerships and lending companies, for new and second-hand vehicles. The idea is to help buyers find best suited car financing solutions in minutes.
Through this partnership, AutoGravity users will have access to Santander's mobile financing offers through the start-up's platform. Once their car selected, they can apply for a loan. They are sent up to four tailored loan or lease offers, and choose the one that is right for them through the same interface.
The US subsidiary of this Spanish group highlights a full-mobile approach to dealing with customer relation. This new partnership is intended to add flexibility and ease-of-use to their car financing offers.
Comments – More partnerships for Santander Consumer
The average number of visits at car dealerships prior to buying a car keeps decreasing over the years: 2.2 visits in 2017, and 1.1 test drive (according to Google). Car drivers increasingly rely on online searches. This explains why car financing companies and dealerships now bet on digital channels, as well; and they trust start-ups to improve their car sales. JPMorgan and Ford, for instance, relied on AutoFi to streamline and digitalise their car financing products. AutoGravity, for its part, already attracted Daimler and VW Credit.
Both these start-ups actually propose relatively similar services, enabling financing companies to propose online and mobile car loans. And this partnership between Santander and AutoGravity follows their agreement with AutoFi. The Spanish group focuses on expanding the reach of their financing offers through different channels so they can aim for online car sales.
AutoGravity has 1.5 million users and reports more than 2 billion dollars in credit through their platform. This partnership should then help Santander Consumer USA target more potential buyers. AutoGravity expands the range of indirect financing options available to their consumers and gains further credibility as a key digital player in the car financing industry.