Innovation
Distribution Channel – Branches
Payment
Austria
A Saturn Store with no Cash Counter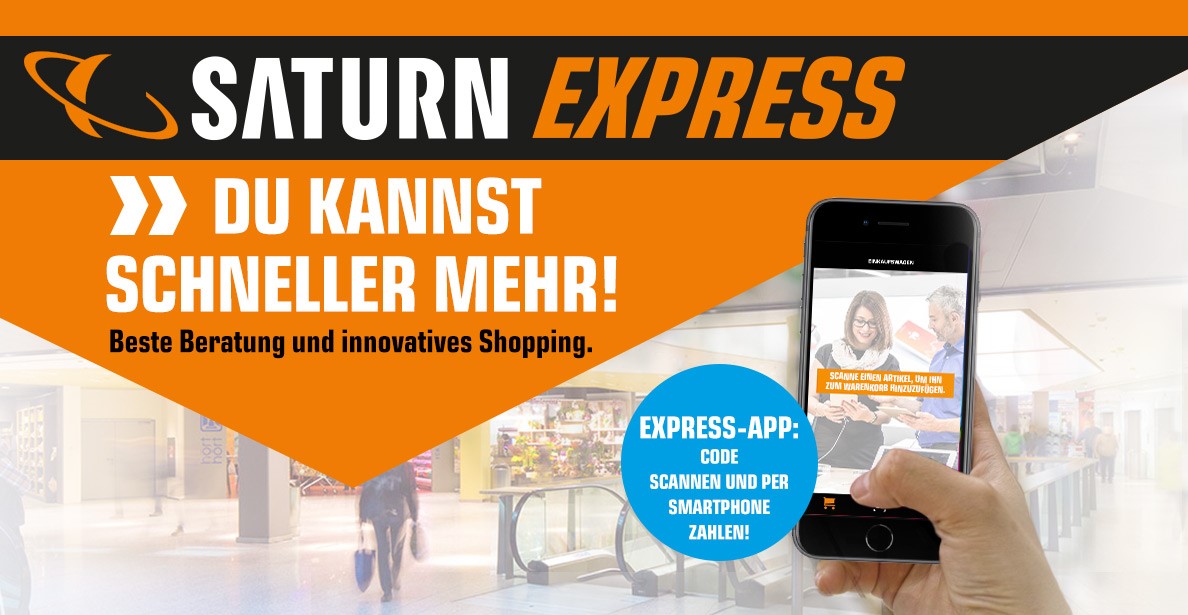 Following the launch of Amazon Go, more solutions focusing on removing the checkout step have started to surface. This concept is now landing in Europe at MediaMarktSaturn. The German consumer electronics retailer is testing a prototype store with no cash register in one of their Austrian points of sale. This idea could eventually spread throughout Europe.
The German retailer opened a pilot store at a shopping mall in Innsbruck. This prototype has been developed in partnership with the British start-up MishiPay. The store does not have a cash register, and does not sell appliances that might require advice from experts. It still has staff to help consumers choose the products they intend to buy.
The customer downloads a mobile app and scans a QR code displayed on the items. The payment step is conducted on mobile using his preregistered payment card or PayPal account. Once the payment made, he receives a confirmation and the anti-theft RFID chip on the products is remotely disabled. He can then leave the store without triggering the security alarm.
The prototype store called "Saturn Express" will only propose 900 items while other MediaMarkt generally have 45,000 products for sale. This project was started in October 2017 but the test phase will initially last three months.
Comments – Cashierless shopping: the race goes on
JD.com, Walmart, and now the German retailer MediaMarktSaturn: more reactions to Amazon Go are seeing the day. Mostly, this launch is in line with the current innovation strategy featured across Europe. In fact, this group is working on new concepts in their Munich-based start-up accelerator, which includes MishiPay. Unlike previous initiatives which relied on algorithms and advanced technologies (face recognition and OCR), the Saturn Express pilot is less spectacular but easier to implement. The German group is the first retailer in Europe to test this idea, while Amazon Go would already be considering a UK launch.
This is not the first time MediaMarktSaturn bets on innovative services to improve customer experience. In November, they launched a virtual store, enabling consumers to see electronic products using a virtual reality headset (but they could not buy these items). They also tested a service which allowed customers to order products with an augmented reality hologram. This next innovation could inspire other players (Fnac Darty, for instance, Saturn's parent company is on their list of shareholders) since the customer journey is very simple and people are interested in self-service, autonomous processes.
Video: https://youtu.be/yIVQ4Dcbmno