Payment
Players' Strategy
International
Apple NFC Tag for Apple Pay Transactions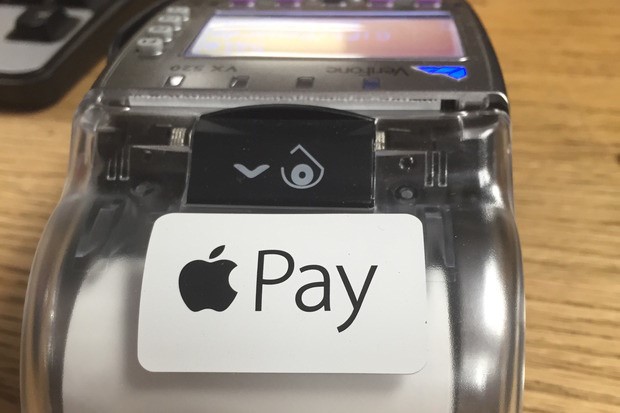 FACTS
At this year's TRANSACT conference in Las Vegas, Apple announced they are working on a new NFC feature.
Goals: Enable iPhone owners to make purchases using Apple Pay without relying on the app, while also simplifying the POS device.
Apple Pay may soon be used by tapping an iPhone or Apple Watch to NFC-equipped tags.
How it works: This tag can be added to a product or attached as a sticker. It removes the needs for a POS device as the Wallet and Apple Pay apps can automatically be triggered when the iPhone or Apple Watch taps the dedicated tag. Also, the user doesn't need to download a third-party app.
Apple teamed up with the Bird (electric scooters), the clothing store Bonobos and PayByPhone on launching this new feature. Other partners should follow in the weeks to come and this option should be launched later this year.
First use case: Bonobo plans to add NFC tags on their articles. For instance, when buying a t-shirt, the customer may simply scan this tag with his iPhone. The product is then immediately delivered to their home address.
CHALLENGES
A threat for POS devices? This new feature should enable merchants to eventually rely less on typical POS terminals. If successful, more partnerships could be announced and several brands could be added.
Improving customer experience. Customers may no longer need a plastic card, iPhone users would be able to pay for their purchases in just one tap. Also, loyalty programmes could be added to the Wallet app and discounts would automatically be applied when making payments.
MARKET PERSPECTIVE
Slightly more than a month ago, Apple officially launched their credit card designed in partnership with Goldman Sachs. For this first launch, Apple gave a makeover to this product as they chose not to display the information typically printed at the front of the card, and favour a use case which also involves a mobile app.
Apple now aims for POS devices with a less expensive checkout solution, which can even be added with a sticker. Just like with the Apple Card, these NFC tags might help the group boost Apple Pay use levels.
With this service, Apple outruns rival wallets including Google Pay and Samsung Pay.