Insurance
Innovation
Spain
Shared Mobility: Metlife Insurance Added to Fintonic's Marketplace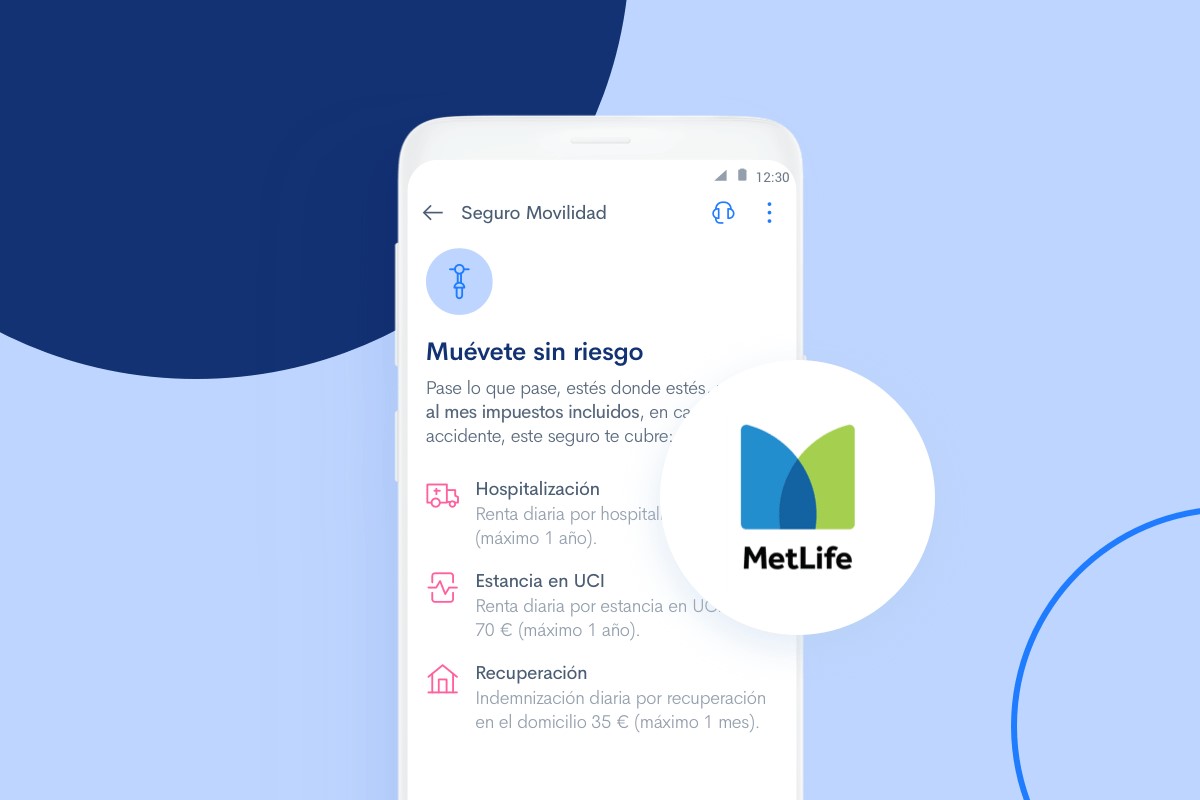 FACTS
Fintonic –aggregation platform for financial services focusing on credit scoring and consumer lending offers– unveils the first insurance offer for shared mobility in Spain, in partnership with Metlife.
Covered vehicles: cars, bikes, scooters and other electric scooters.
This insurance offer is distributed via Fintonic's platform.
A digital subscription process applies, via Fintonic app. The user is charged €5/month.
Coverage:

Accidents
Hospitalisations
Medical or surgical treatments
Mobility & Spanish Customers

Source: Fintonic, 2019

+45% contracts for next-generation mobility service providers
+20% users
Preferred means of transportation:

Cars (48%)
Motorbikes (42%)
Bikes (7%)
Scooters (3 %)

Roughly, 9 services subscribed. Average cost per ride: €5.90
Among shared services, scooters are used twice as often
+76% shared motorbikes rented
+27% car-sharing
+11% shared bikes rented
CHALLENGES
Betting on Light Electric Vehicles' take-off. Fintonic and Metlife are relying on a well-established trend. In Spain, and in France, too, additional insurance offers are needed when riding these next-generation vehicles.
Consolidating their presence on the insurance market. Fintonic already expanded their set of offers. They let their 700,000 users aggregate their insurance contracts (for a clearer overview), and be informed of more affordable alternatives.
MARKET PERSPECTIVE
Light Electric Vehicles are all the more criticised (e.g.: electric scooters in Paris) that this sector is booming. More offers see the day: for instance, an e-scooter service launched by former Olympic sprinter Usain Bolt.
Insurance companies and bancassurers soon reacted to this market evolution (see recent announcement by LCL).
The offer by Fintonic and Metlife, however, relies on a different marketing model. As they use Fintonic's aggregation platform, Metlife are provided access to a new distribution channel and can test an Open Banking-based business model.
After several banks started featuring financial services on this marketplace (e.g.: BBVA), insurance offers are now covered, as well.