Yrcam Streamlines Bill Payments for SMEs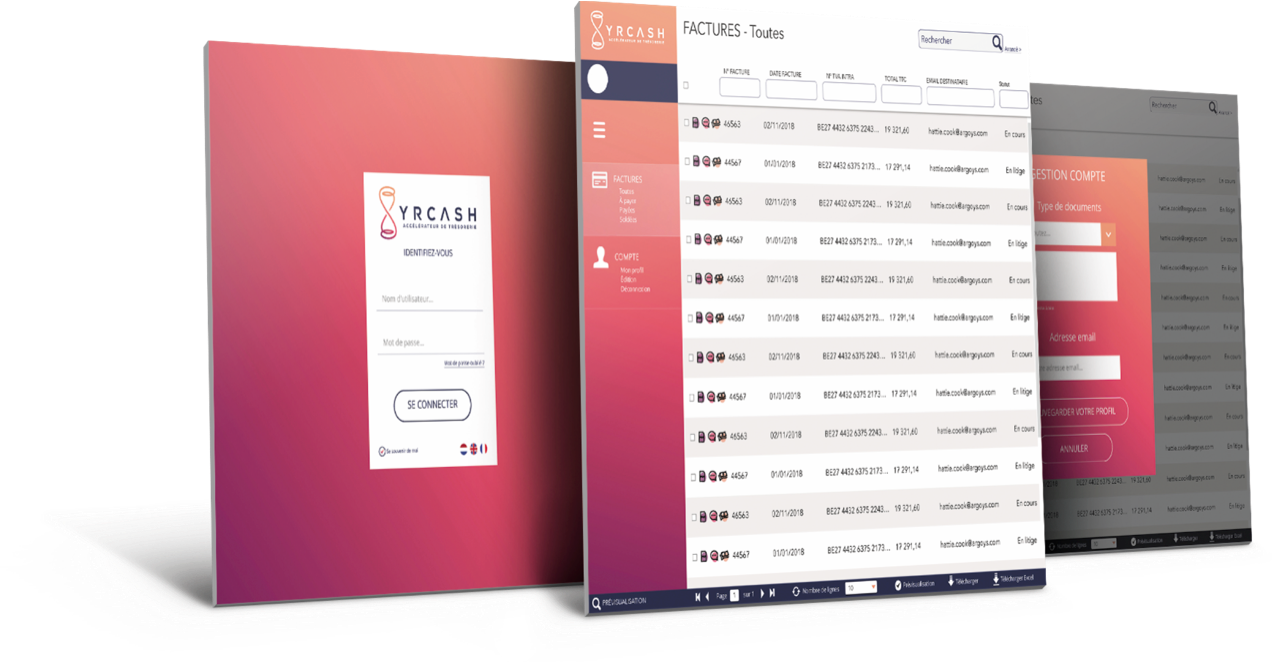 FACTS
The Toulouse-based operational and cash-flow management specialist Yrcam introduces a software product for dematerialising SMEs' invoices.
Goal: Optimise their clients' cash-management processes and lower invoicing costs.
The new service, called Yrcash, embeds the secure e-payment solution PayZen by Lyra Network.
The idea is to help corporate users prompt their customers to pay online via card, SEPA direct debit or credit transfer, so as to shorten payment terms.
Business Model: Yrcam relies on a subscription-based model, charging from €250/month for 100 invoices, to €1,500/month for 1,000 invoices.
Their software includes a dashboard providing access to various features. Companies may track their customers' receivables, send and track invoices based on a customised, customer-specific monitoring tool, set lists of priorities when dealing with follow-up actions.
How it works

This solution automates invoices' transfer on Chorus Pro website and edits the file in the corresponding, relevant format.
It implements a dashboard for monitoring invoices.
And it handles secure and mandatory archiving procedure of the invoice.
Yrcam: Key Figures

200,000 client accounts
5M invoices managed
€3Bn in transactions
100% budget growth for R&D in 2018.
CHALLENGES
New growth relay. Through this initiative, Yrcam aims at diversifying their activity and enter the FinTech industry. This service provider now stands out as a software vendor, too.
Expanding their customer base. Yrcam used to target intermediate-sized enterprises and subsidiaries of large-scale groups, but they are obviously trying to reach out for more customers. They may now address a broader market –based on their software– and include SMEs, as well.
A new company. In addition to their new offer, Yrcash will implement subsidiaries to market their product and work on other technological developments. This new company aims at achieving €1 million in revenue by 2021.
MARKET PERSPECTIVE
Other players provide corporate customers –especially SMEs– with the ability to improve invoicing procedures. Clearnox, for instance, has been selected by 100,000 companies in France and manages over €500 million in invoices on behalf of their customers.