Yavin integrates a tip application into its mPOS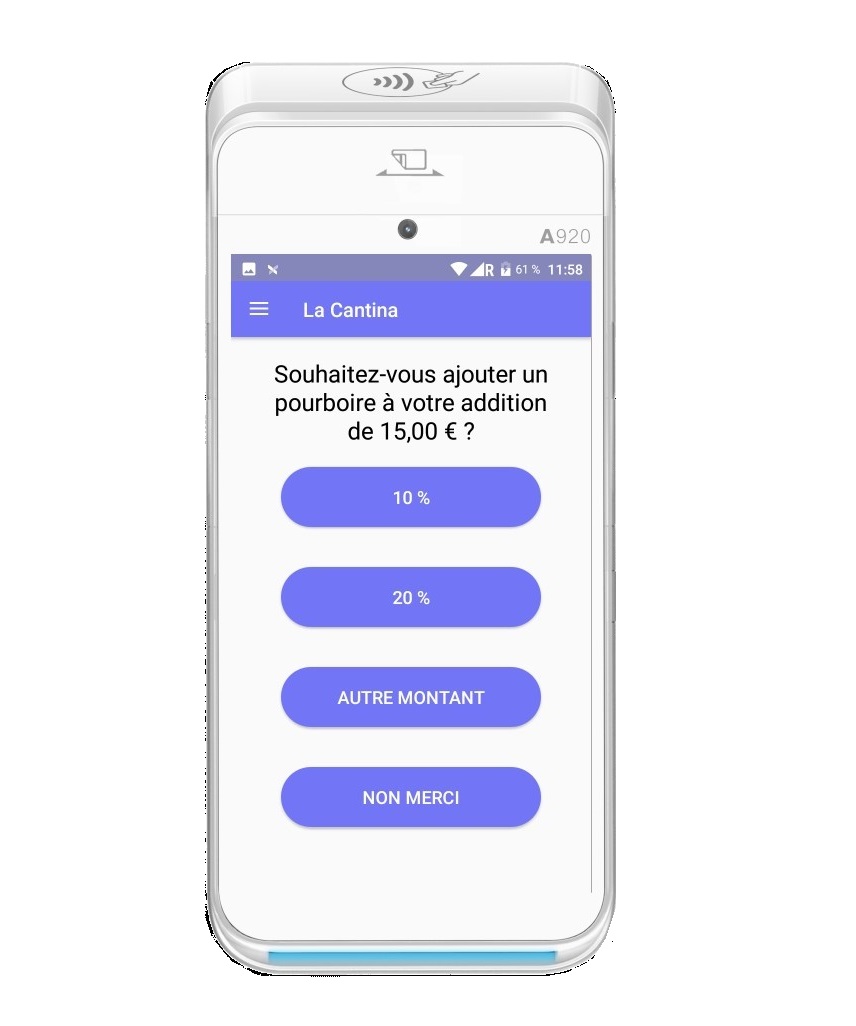 Yavin was created in 2019 by payment and IT security experts. This French startup has been offering cashiering solutions since then and is renewing its offer today to adapt to the measures of tax exemption for tips.
FACTS
Yavin will now offer a new application dedicated to tipping to restaurant owners equipped with its latest generation of payment terminals.

Available directly from a smartphone, this solution will display a window dedicated to tipping at the time of checkout.

The restaurant owner's customers will then be able to choose between several options by simply clicking on the affiliate button:

Tip 10% of the amount of their bill,

pay 20% of the amount of their bill,

fill in another amount,

do not tip.

At the end of the service, the restaurant owner will be able to see all the tips obtained for each of his servers equipped with a compatible terminal.
CHALLENGES
A multi-service terminal: Yavin offers alternative terminals under Android. It therefore boasts the ability to add multiple applications to its terminals, depending on the needs of merchants (loyalty, cash register software, notification and customer relations services, etc.). These applications are available in a dedicated store.

Continuing its expansion: Yavin has just raised 1.2 million euros, allowing it to enrich its offer. The Yavin solution currently has more than 500 merchant customers and records tens of millions of euros of transactions per year.

Take advantage of a governmental decision: The President of the Republic Emmanuel Macron has just announced a tax exemption for tips in the hotel and restaurant markets for the year 2022. Yavin ensures the launch of its new feature in this very favorable context, specifying that it has anticipated this legislative reversal. Until now, unlike cash tips, card tips were automatically declared and taxed.
MARKET PERSPECTIVE
In the U.S., tip payments have long been a focus of some cash handling companies. DipJar introduced a dedicated tip payment terminal in 2012.

The American start-up Tip.ly launched an application combining facial recognition and geolocation to facilitate tip payments in 2014.

In France, we had to wait for the relaxation of the legislation to see new initiatives on this topic.