Mobility
Payment
International
With Plug & Charge, BMW makes paying for electric charging transparent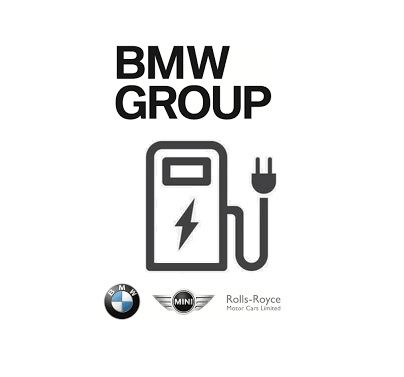 The BMW Group has just introduced a new feature for drivers of its electric vehicles. Called Plug&Charge, this feature has the particularity of promising to make payments for recharging totally transparent. This is a welcome commitment to maximum simplicity as the electric car model becomes more democratic.
FACTS
Plug&Charge is the new offer from the BMW Group for all its electric vehicles. This functionality will allow drivers of these vehicles to charge them in the easiest and most convenient way possible.

BMW promises that drivers will only have to plug in their vehicle to charge it and automatically pay for their consumption.

It is the vehicle itself that is recognised by the recharging system, via an electrical exchange with the terminal. Each vehicle will have to be associated beforehand with different recharging contracts (maximum 5 suppliers) for the payment process to be fully automated.

The solution should be officially launched on the market in mid-2023, for several models.
CHALLENGES
Optimising payment automation: There is no longer any need to use a card or a mobile application at the recharging stations. The vehicles authenticate themselves automatically. They are recognised by the device thanks to digitally stored registration data and a link created with the driver's payment method.

Making networks more interoperable: Vehicles authenticate themselves and transmit the customer's contractual data through the Open Plug&Charge Protocol. This implies that the providers of the various billing services stored in the BMW system must be part of the eRoaming network of Hubject, the joint venture created by BMW, Daimler, Bosch, Siemens and the energy companies EnBW and RWE. The latter facilitates the exchange of information between the charging station, the electricity supplier and the manufacturer. It represents a means of harmonising a market that was previously very compartmentalised and enables BMW to offer a new recharging solution that is compatible with several networks.

Facilitating recharging: The BMW group is signing a world first and a successful experiment in simplifying and automating payment for recharging electric vehicles. It goes beyond the in-car payment model to promote a by-car payment offer.
MARKET PERSPECTIVE
The vehicle itself, as a medium for connected technologies, can become an efficient tool for automating services. This is the case for insurance and assistance services, but also for payment.

BMW is further developing the model by presenting its solution for recharging electric vehicles. Experiments with in-car payment had already been carried out before.

German Mercedes drivers can use a simplified payment service to pay for their petrol. The payment specialist Fiserv, the web giant Amazon and the oil company ExxonMobil also joined forces in this direction in 2020.