Vodacom and Alipay launch a super-app in Africa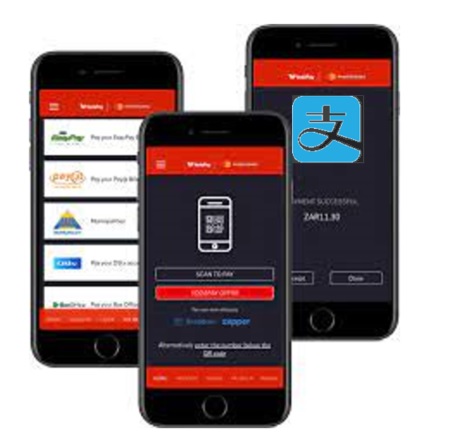 FACTS
Africa's largest telecom operator, Vodacom, has announced the launch of a super-app embedding financial and lifestyle services in the coming weeks. Called VodaPay, it has been developed in partnership with Alipay.
Vodacom's new super-app will offer many services including:

loans and insurance, especially for small businesses
savings,
online payments, via QR or between individuals,
entertainment (e.g. music),
personalized shopping experiences.
VodaPay will be available to South African customers in the coming weeks.
Alipay proceeds as a technology provider alongside Vodacom.

KEY FIGURES

Vodacom has :

123.7 million customers
57.7 million customers for its financial services, +12.9% in 2020
+ 4.2% profit growth in 2020

CHALLENGES
Promoting financial inclusion: More than 11 million South Africans still do not have a bank account. The deployment of services such as this Super-App is a way to make loans and other financial services available to a target group that was previously inaccessible.
Continued growth: The announcement of the launch of its future super-app is coordinated with the publication of the Vodacom Group's annual results. With revenues up 8.3% (to R98.3 billion, or nearly €6 billion), the group was able to turn the tables after acquiring m-Pesa with Safaricom at the beginning of 2020.
Taking advantage of a high-potential market: Long before the formation of the joint venture between Vodacom and Safaricom, M-Pesa had already inked partnerships with a number of payment giants such as PayPal and Alipay. M-Pesa illustrates the relevance of the financial inclusion model based on the use of mobile channels. By mid 2020, the service had 24.5 million customers in Kenya, a country with a population of 53 million. The service has since expanded to Tanzania, Mozambique, the Democratic Republic of Congo, Lesotho, Ghana, Egypt, Afghanistan and South Africa.

MARKET PERSPECTIVE
Alipay's positioning in the African market is not new. Kenya-based regional financial institution Equity Bank and Singapore-based online payment company Red Dot, for example, signed a memorandum of understanding to introduce Alipay and WeChat Pay in East African countries in June 2018.
These efforts by Alipay to deploy in Africa illustrate the global strategy of many Chinese players engaged in developing projects on the continent. The stakes are both political and economic.
However, the shares of Chinese companies remain marginal compared to those of Western countries. The pandemic has also slowed down their development, even if their growth remains significant.
According to Alicia Garcia Herrero, senior fellow at the European think-tank Bruegel, 72% of Chinese projects are in the services sector and 15% in manufacturing.