Credit
Payment
United States
Visa Tests Instalment Payment Capabilities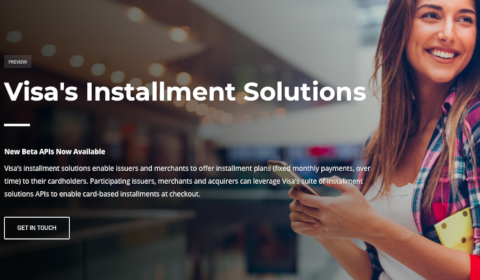 FACTS
Visa recently running a pilot programme based on an API allowing cardholders to pay in instalments for their online and in-store purchases.
This concept would be tested with a limited number of issuers including in India (Kotak Mahindra Bank), Romania (ING Bank), Russia (Russian Standard Bank) and in the UAE (Mashreq).
payment solutions should be made available to their customers and partners in January 2020, and will be among the first new payment innovations available through Visa Next, Visa's new wallet.
CHALLENGES
Streamlining customer experience. If interested in paying in monthly instalments with this service, cardholders wouldn't have to go through typical procedures or provide proof of income to be approved. Using Visa's APIs, the issuing bank may feature payment facilities instantly, based on their own KYC processes. They can then make sure data is processed fast, and just once: the customer would not have to go through the process for each merchant partner. Also, the procedure is more flexible: an application may be filed in the customer's home country or abroad.
Securing customer loyalty. With this service, the issuing bank prevents the risks of losing customers who might prefer other credit institutions whose instalment solutions may be available in-store. They may also set more relevant interest rates, likely to improve customer loyalty.
Substantial profit for merchants. This new system should help increase their sales.
MARKET PERSPECTIVE
Since their API portal launched in 2016, Visa has been making more services available in addition to their core business. With this instalment option, the US card scheme will be consolidating their image on this sector, while securing issuers' loyalty, highlighting how valuable their advanced knowledge of their portfolio actually is.
Instalments represented over $1,200 billion in payment volume in 2017 (+15% vs 2016, source: Euromonitor). And these options are still popular: nearly 60% of surveyed Millennials in the US say they are interested in point of sale financing for large online purchases (source: Ipsos, 2017).
Visa's choice is reminiscent of SWIFT's strategy with their Pay Later API. In this case the point is to enable banks to feature instant pay later solutions. Yet, Visa may stress their significant existing network, unlike SWIFT whose APIs can only be successful if banks and merchants choose to rely on them.