Lyf Pay Buys Out Neos Scan & Go Mobile App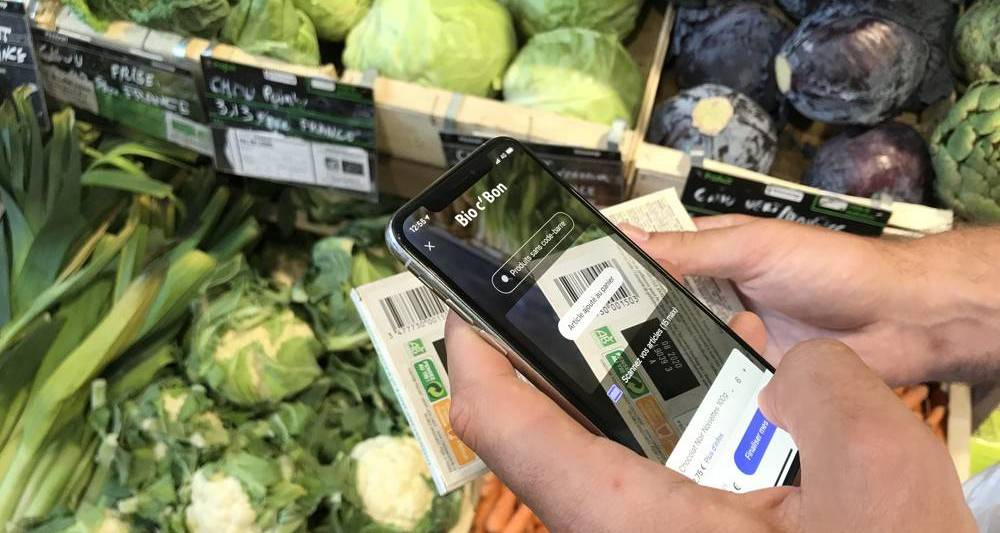 FACTS
The French FinTech Lyf Pay by Crédit Mutuel and BNP Paribas acquires the mobile solution, Neos.
Goals: Enhance Lyf Pay's mobile payment solution with a new service enabling consumers to scan articles using their mobile phone, and avoiding that they should have to wait at checkout.
Neos has been downloaded roughly 10,000 times and is actively used by 8,000 customers. It has already been made available for transactions to nearly 30 Carrefour, Bio c'Bon and Sephora stores.
How it works

All products with a barcode can be scanned with Neos.
The app lets the user scan up to 15 articles. If they want to purchase more than 15 articles, they can make another transaction with the app.
Once the purchasing process completed, they may pay in just one click. The payment is carried out based on the data they stored to the service beforehand. The app also lets them pay with several payment cards or with Apple Pay.
They are automatically sent their receipt to be presented to a member of staff when walking out of the store.

Besides in-store and P2P payments, the addition of loyalty cards and free online money pots, the FinTech focuses on a cashierless process. They also intend to roll out a solution for simplifying restaurant bill payments.
Lyf Pay is available at over 15,000 checkout points, and claims more than 2 million downloads. This FinTech is considering other partnerships with large-scale European banks with a potential geographical expansion in view.
CHALLENGES
Optiising customer experience. According to a study by Opinionway, 74% of the French consumers can't stand waiting in line at the cash counter and 78% would avoid visiting a store if they see a long waiting line. Neos would make it possible to speed up checkout processes, avoid losing sales, or even help increase average cart amounts.
Increasing customer satisfaction. Lyf Pay aims at meeting consumers' and merchants' expectations and increasing their satisfaction. Merchants would, indeed, like to feature customised and frictionless purchasing processes.
Though competition. With this buyout, Lyf Pay intends to better deal with competition from payment tech giants such as Apple (with their Apple Pay and Apple Card). They also expand their set of offers to further withstand competition from PayPal or Lydia.
MARKET PERSPECTIVE
Lyf Pay has several partnerships in place to boost their presence on the French market. A few days ago, they teamed up with Tricount (mobile app for sharing expenses) to expand their customer base.
Several large-scale retail groups now have their own scan & go mPOS solutions, including Monoprix (Monop'easy). Lidl also plans to launch a Shop and go app. Lyf Pay still intends to be the most used app. Neos claims they are one of the few solutions in France featuring a multi-brand scan & go service.