News in Brief – June 2019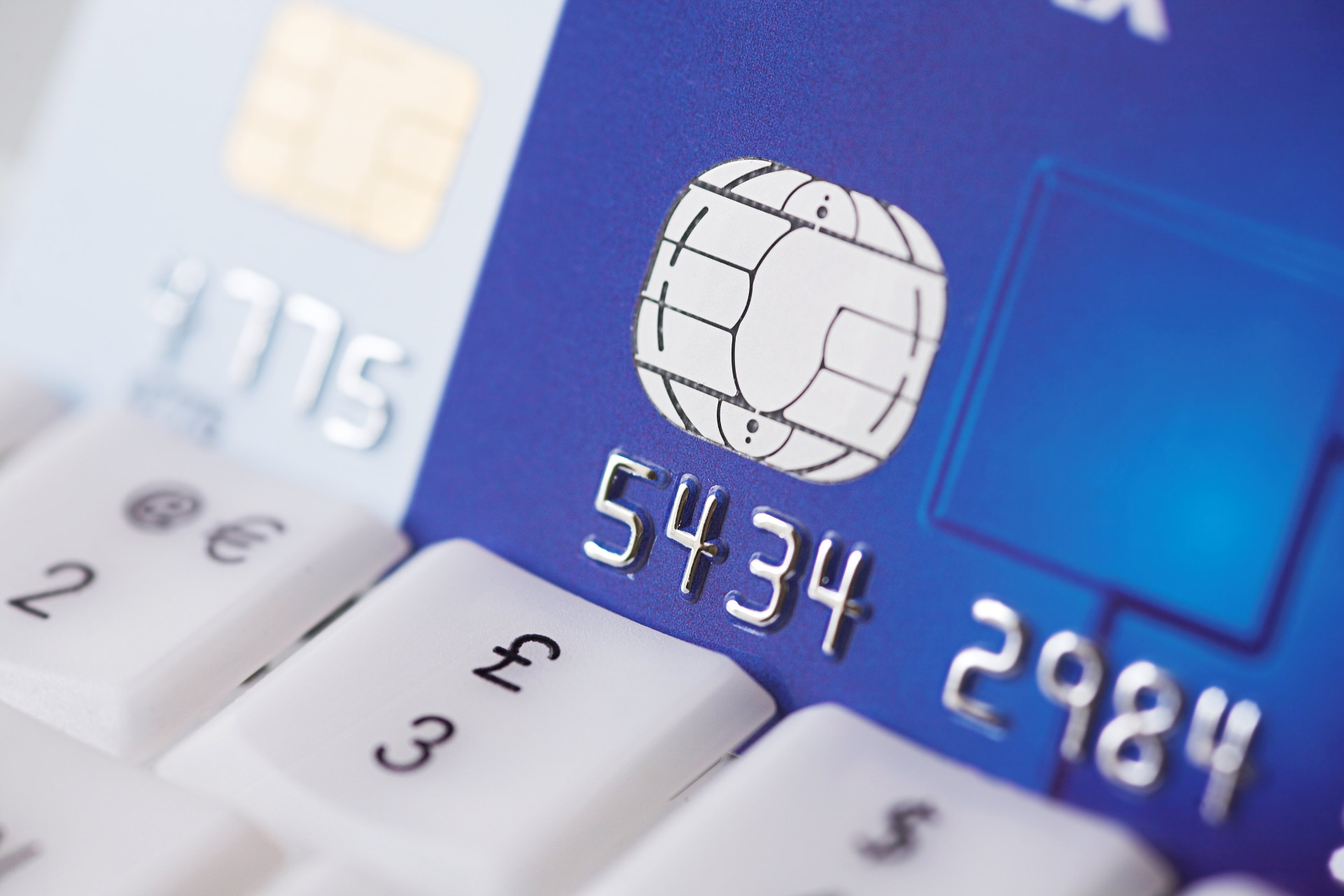 Players' Strategy
EUROPE – China UnionPay partners with the British start-up Tribe Payments on launching their services in Europe. In addition to card acceptance, this Chinese scheme sees into issuing partnerships, as well. Goals: enable financial institutions to issue UnionPay cards in Europe and strengthen their position to face international schemes including Visa and Mastercard. Two institutions would already have expressed their interest. By way of reminder, CUP already teamed up with the Portuguese bank Millennium BCP, which plans to issue over 200,000 UnionPay cards for Portuguese customers within five years.
SWEDEN – PayPal announces a strategic investment in the Swedish Open Banking platform Tink. Tink's clients include large-scale groups such as NatWest, ABN Amro, BNP Paribas Fortis and Klarna. This investment could amount to €10 million, lifting the total amount raised by Tink since 2014 to more than €90 million.
UNITED KINGDOM – Mastercard invests in the British RegTech Konsentus which focuses in helping financial institutions comply with the PSD2 and Open Banking requirements. They provide an SaaS platform to simplify regulatory identification and verification processes. The amount of the investment was not disclosed.
INTERNATIONAL - N26 is expected to land in Brazil and in the United States. This FinTech is already present in 24 European markets (zone euro, the UK, Denmark, Norway, Sweden, Iceland, Liechtenstein and Poland), and claims roughly 2.5 million customers.
ITALY – Edenred acquired Easy Welfare, Italian operator of employees' engagement services. This platform provides them with access to promotional offers from e-merchants, gift cards and financial support from their employer to afford some expenses (e.g.: childcare). Edenred further focuses on the niche market of employee benefits. They already launched ProwebCE in France, Edenred Savings in the UK or Benefity cafe in Czech Republic. Edenred also entered this market in Belgium (where they bought out Merits & Benefits and Ekivita).
FRANCE – The cash flow financing specialist Finexkap just raised €39 million to boost their business. They intend to achieve €1 billion in financing volume by 2021.
Payment Cards
UNITED STATES – Apple and Goldman Sachs are expanding their test phase for the Apple Card to several tens of thousands of Apple employees to the US: first large-scale test for this new service.
Money Transfer
INTERNATIONAL – Visa teams up with Western Union. Through this partnership, Western Union will be rolling out Visa Direct real-time payment platform for their cross-border money transfer processes. Customers will also have access to a card-based payment service.
Credit Transfer, Direct Debit & Instant Payment
SWEDEN – The Swedish digital bank Collector partners with Trustly on featuring an in-store real-time payment service. The idea is to streamline purchasing processes for customers in northern Europe, as they tend to prefer paying directly from their online bank.
UNITED STATES – The cash management specialist Kyriba relies on JP Morgan Chase's APIs, enabling their customers to carry out real-time payment through the Clearing House's RTP network.
SWEDEN – The Swedish FinTech Open Payments raised €1.2 million from Brightly Ventures, Luminar Ventures and several business angels. Their goal: keep on developing their PSD32-compliant platform and improving their European implantation. Open Payments was founded in 2017. Their platform is meant to integrate with Banking APIs, allowing for payment initiation on behalf of third parties and information collection regarding the accounts.
INDIA – ACI Worldwide announces a strategic investment in the Indian e-payment specialist Mindgate Solutions. ACI and Mindgate will be jointly crafting a real-time payment service for banks, financial service providers and merchants in India and worldwide. Mindgate is also famous for processing Unified Payments Interface transactions.
NETHERLANDS – Seven large-scale Dutch banking groups (ABN AMRO, ING, Rabobank, SNS, ASN Bank, RegioBank and Knab) are opting for Worldline equensWorldline's CSM to implement their Instant Payment services.
Blockchain & Virtual Currencies
BRAZIL – The Brazilian exchange broker Frente Corretora de Câmbio teams up with Ripple to create "Simple": a platform for providing low-cost transfers and international remittances.
POS Checkout, Retail, mPOS
HONG KONG / MACAU – Splitit partners with EFT Payments Asia to feature an instalment solution. A way for Splitit to grow stronger in Asia Pacific. EFTPay also proposes a wallet in partnership with Alipay, as well as various merchants-focused services (acquiring, integration, payment gateway, etc.).
EUROPE – Alipay signed new partners in Europe to promote QR code-based transactions and escape local market fragmentation issues through ensuring interoperability with several existing m-payment solutions. They will be relying on local service providers (Bluecode, ePassi, momo pocket, Pagaqui, Pivo and Vipps), allowing their users to pay with their home apps in stores equipped to accept other wallets in 10 countries.
e-Commerce & e-Payment
INTERNATIONAL – PayPal unveils PayPal Commerce Platform. This solution for marketplaces and e-commerce service providers builds in dedicated tools and technologies. The idea is to help merchants speed up their growth pace, simplify their compliance and risk management processes (using Machine Learning) while also ensuring end-to-end payment processing. Customers for PayPal Commerce Platform may include BigCommerce, Facebook Marketplace, Grailed, Instagram, Lightspeed, PrestaShop, Shopware, and Yahoo! Small Business. This service is already available in the UK, in France, Germany, Italy, Spain and in the US. It should cover additional markets by the end of the year.
FRANCE – Leboncoin buys out Locasun (seasonal rental) and Paycar (P2P payments for purchasing/selling used cars). The second-hand market specialist keeps integrating new players, expanding their set of offers and market coverage.
INTERNATIONAL – Amazon launches Dash Replenishment in France, Spain and Italy. This subscription-based service was first introduced in the US back in 2016. It relies on partnerships with manufacturers of connected devices. The point is to track customers' stocks (product of general commodity) and automatically order more goods when necessary.
Fraud Prevention & Security
INTERNATIONAL – Mastercard teams up with Samsung on enabling their customers to authenticate their transactions using their Samsung device. With this digital identity solution, they would streamline identification processes and avoid that customers should rely on passwords.
EUROPE – The EBA considers granting some extra time to payment industry players for complying with the new European regulation on securing online transactions (to be effective in September). This delay is welcomed by banks and meant to reassure merchants who had been fearing that involved parties may not be well enough prepared.
Mobile Services
UNITED KINGDOM – Mastercard's Pay by Bank teams up with the British FinTech Yoyo Wallet. Through this partnership, customers using the loyalty app will be able to pay for their purchases with rewards points from their banking app. Pay by Bank will connect with Yoyo's API to include multibrand customer loyalty services.
EUROPE – Monese unveils Monese Cagnotte, a savings tool to simplify budget management. Their users may set recurrent transfers to add to their savings. They can also create money pots for each of their business or individual Monese accounts. Monese started out proposing instant mobile bank accounts for travellers.
INDIA – MobiKwik launches a cross-border mobile top-up service for their wallet, also enabling customers to purchase airtime.
FRANCE – Lydia claims 2 million users in France: more than 100,000 new users each month and 40% of their customers would be relying on the app each month. They expect over €2 billion will be processed through their platform in 2019.
UNITED KINGDOM – Curve launches Curve Cash: 1% instant cashback in addition to their existing rewards programme. Curve already claims roughly 60 partner brands for this option (including Amazon, Apple, Sainsbury's, Waitrose, TfL, Uber, Gett, Spotify and Netflix).
FRANCE – In line with the new regulation on mobility (Loi d'Orientation des Mobilités – LOM), Edenred unveils Ticket Mobilité, a service intended to help employees afford home-to-work commutes. The selected model is reminiscent of their Ticket Restaurant offer. They follow in the footsteps of direct rival Sodexo which just started issuing their Pass Mobilité in partnership with Klaxit.
SPAIN – WeChat Pay lands in Spain as they team up with BBVA and Dufry (travel retailer operating duty-free stores). WeChat Pay will be accepted at World Duty Free stores at the Adolfo Suarez Madrid-Barajas airport; it will later on be rolled out to their other stores in Madrid and Barcelona.
Source: ADN'co Payments Insight