Upgrade makes cashback rhyme with anti-inflation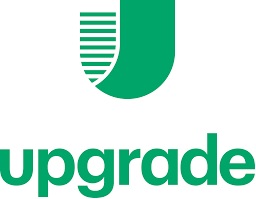 The US consumer credit platform Upgrade has just introduced its new cashback programme called Upgrade Shopping. Presented as a value-added service for consumers, it is also promoted as a way to counter the impact of inflation.
FACTS
Upgrade is a Fintech created by Renaud Laplanche, ex-CEO of Lending Club, who already wanted to democratise investment. It has made its mark on the FinTech market with its consumer credit, m-banking and payment products.

Today, the Unicorn is further enriching its range of services with a boosted cashback offer aimed at countering the effects of inflation.

Called Upgrade Shopping, this offer promises up to 10% immediate cashback on purchases made with the Upgrade card from more than 20,000 merchants, including H&M and Adidas for example. This includes both physical and online shops.

The Upgrade card already offered cashback (of 2.2% on average), and now Upgrade Shopping has been added.

Upgrade Shopping was developed in partnership with Cardlytics.
CHALLENGES
A guarantee of responsiveness: 82% of American consumers, who are pessimistic about the economy, cite inflation as the primary cause for their concern. Upgrade Shopping is presented as a direct response to these concerns.

A new role for cashback: While Upgrade's service is not revolutionary in the cashback market, it is presented as part of a relevant communication campaign. The economic situation is weighing on consumers' purchasing power and Upgrade intends to act as a partner capable of helping to maintain households' standard of living.
MARKET PERSPECTIVE
In 2021, price increases in the United States have not been as high as they have been since 1982, as New York Fed President John Williams recently pointed out. Inflation has thus reached 7%, becoming the country's number one political issue. And the experts' opinions contradict each other, leaving the future situation unclear.

According to the ECB's latest forecasts from December 2021, inflation will be 3.2% for the whole of 2022 in the eurozone. It is currently at 5%, driven in particular by high energy prices. The problem is global and Upgrade's marketing proposal is all the more relevant.

Upgrade is indeed surfing on the economic situation to enhance its positioning as a reactive player, a partner of household consumption and the fastest growing credit FinTech in the US, according to a Nilson Report specialist.