Uber Further Looking into Financial Services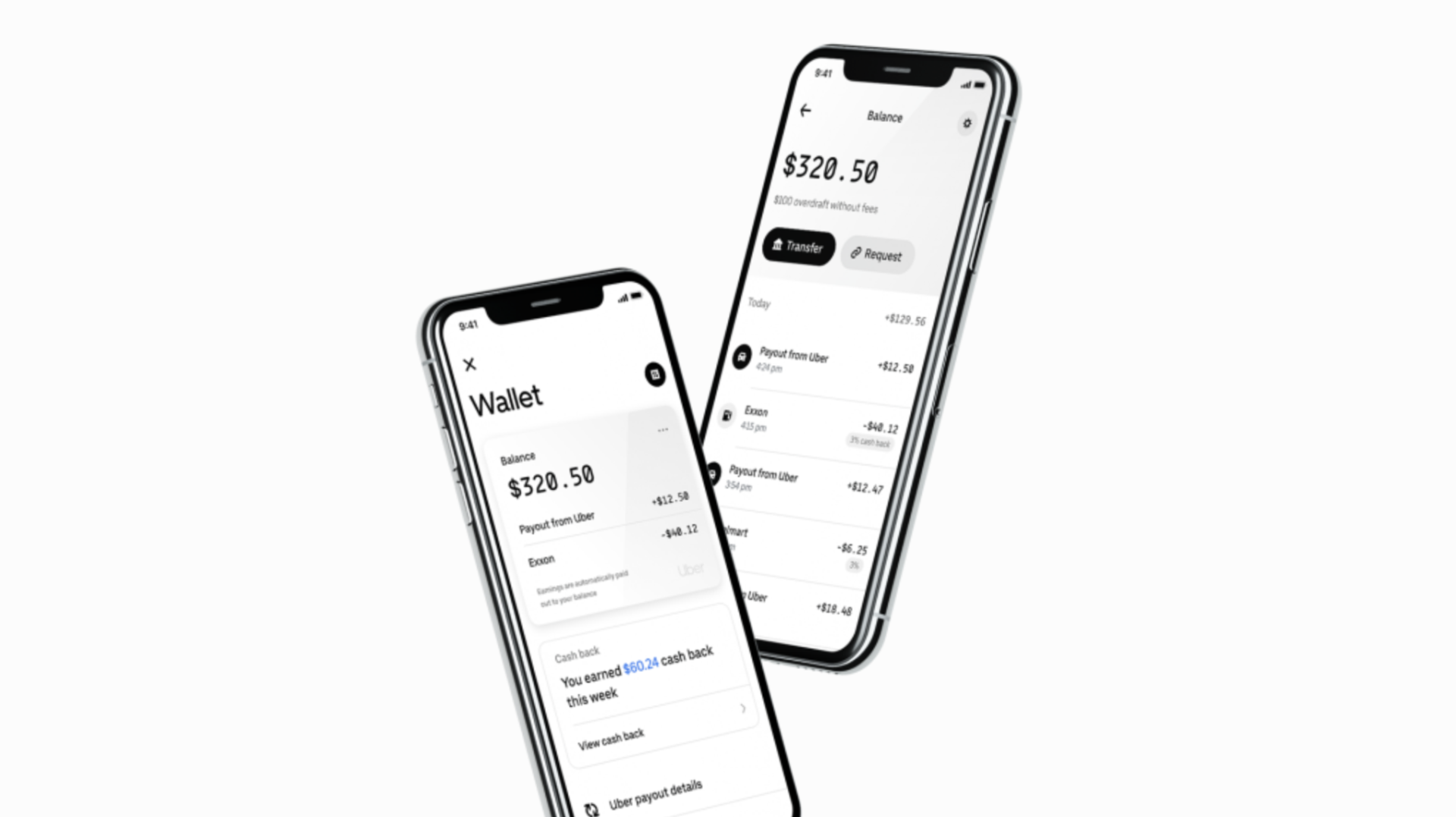 FACTS
The on-demand transport specialist Uber is building a new unit called Uber Money.
Goal: provide access to a mobile banking service to more than 4 million Uber drivers worldwide.
Their new financial services include:

A mobile bank account accessible from the Uber Drive app. This account is provided by the American financial technology and bank holding company Green Dot. With this account, Uber drivers and couriers can get real-time access to their earnings after each ride or delivery.
A Visa debit card paired with their account, enabling them to get cashback on gas purchases.
A digital wallet, Uber Wallet, enabling their drivers to track their earnings and spendings more easily, as well as to manage and transfer money.

This offer will also provide drivers with access to a $100 no-fee overdraft so they can buy fuel and start their day without having to pay for gas upfront.
For now, Uber Money, has only been made available to Uber and Uber Eats drivers in the US. Uber may be considering a banking service for consumers using their platform, too.
CHALLENGES
Diversification. Uber has been looking into several sectors already (delivering meals, sharing bikes, scooters, transporting goods, and even a job app…) and now further focuses on financial services for the sake of finding new growth levers. More than before, in order to overcome financial hurdles they aim at diversifying their revenue sources.
A lever for securing customer loyalty. With their new set of financial services, this ride-sharing specialist also tries to secure drivers' and customers' loyalty. They would intend to meet expectations expressed by their community. Uber wants to attract roughly 100 million monthly active users even if having to face fierce competition.
Targeting underbank customers. Underbanked segments have become Uber's preferred targets considering their drivers' often fragile financial situation. During their first test phases in Mexico, 35% of drivers without a bank account in the first place signed up for Uber's banking offer. Their focus on banking inclusion is again confirmed, allowing Uber to address the issue of financial fragility faced with by their drivers.
MARKET PERSPECTIVE
In October 2017, this US ride-sharing giant launched a credit card in partnership with Barclaycard. And, on this new occasion, they would intend to revive this card offer earning cardholders 5% in Uber Cash regardless of the trip they pay for.
This announcement also follows a full-scale test phase conducted in Mexico in partnership with BBVA, where Uber drivers were provided with a bank account and a debit card. Uber Money consolidates the expertise they gained via several pilot experiments.
With this announcement, Uber follows in the footsteps of other Tech giants intending to win shares in the financial industry, e.g.: Facebook with their Libra Association, or Amazon which has been featuring SME lending offers for years.