Treezor facilitates the integration of its BaaS solution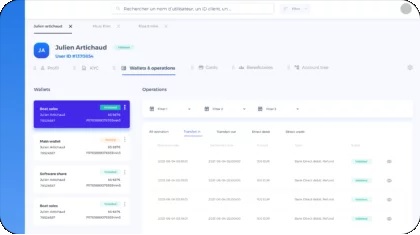 FinTech banking provider Treezor further strengthens its Banking-As-A-Service device by introducing TRZ Connect. This technological device supports the democratization ambition of its service.
FACTS
TRZ Connect is a plug-and-play solution presented as a lean technology foundation for the launch of future FinTechs.
The solution is primarily focused on financial services for businesses. It supports various functionalities such as :

Payment order management,
reconciliation (accounting reconciliation)
sending notifications,
generation of account statements,
consistency and compliance checks,
KYC analysis,
reporting.
TRZ Connect takes the form of a financial services marketplace.
It also supports a back-office that allows for the management of user rights, both for clients and for accounting departments.
CHALLENGES
Simplify integration: TRZ Connect promises to integrate in less than 100 lines of code, allowing existing or future FinTechs to reduce the investment related to the integration of their financial services. This "low code" movement is developing among Banking-as-a-service players to simplify like Stripe with its payment links or bring more modularity with Temenos which recently announced the launch of its Banking micro apps.
Valuing its expertise: Bought by Societe Generale in 2018, two years after its creation, Treezor is now presented as the BaaS solution of the historic bank. The structure now values its joint experience as a traditional bank and an innovative player. A Finastra survey reveals that Banking as a service (BaaS) is expected to have a significant impact on financial services over the next 12 months. 85% of respondents at global financial institutions believe that Banking as a service (BaaS) will have an impact in the coming year; 40% are convinced of the importance of this impact.
MARKET PERSPECTIVE
The first TRZ Connect customers are introduced by Treezor. This is primarily the future FinTech of the Société Générale Group, Banxup, which will offer a payment card for teenagers.
TRZ Connect is obviously also aimed at FinTechs outside the Société Générale group, such as Finense, which has developed a wealth management service for vulnerable people and Mooncard, a smart card service for professionals.
The arrival of Solaris on the French market is likely to increase competition on the French market, which will push the existing players to seek differentiation and communication to increase their visibility.