Apple Takes on the Buy Now Pay Later Market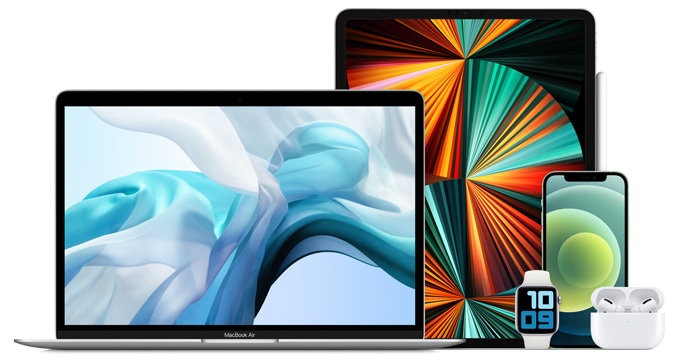 Apple is said to be in the process of strengthening its partnership with Goldman Sachs in order to offer a new BNPL-type credit product. The information remains to be confirmed but represents a concretization of Apple's ambitions in financial services.
FACTS
The launch of the new service from Apple and Goldman Sachs was revealed by Bloomberg and has not yet been confirmed by the main parties involved.
However, details are already available to clarify the contours of the service. First, it will be called Apple Pay Later. It would allow Apple customers to make purchases and pay them back over a period of time, like any "Buy Now Pay Later" offer.
The service is available to Apple customers making a purchase via Apple Pay in-store or online.
As a result, they will be offered to pay:

via Apple Pay in 4: in four free installments, with a quarter of the payment debited every 15 days from their attached account (current or credit card),
via Apple Pay Monthly instalments: over several months, with interest (the rates have yet to be specified).
If Apple Card already allowed to pay over several months to pay for Apple products, Apple Pay Later will allow to pay in installments any product purchased with Apple Pay.
CHALLENGES
Matching the competition's offer: Although Apple is usually on the side of the forerunners, it is nonetheless opportunistic. Apple is following the trend of other players already positioned on the BNPL and fractional payment market, such as PayPal. Moreover, this BNPL offer is in line with the logic that Apple had tried to implement through the Apple card, which consisted in blurring the limits between debit and credit (the Americans are the world champions of credit cards), which is also the leitmotif of BNPL.
Opening up new opportunities: Goldman Sachs was already Apple's partner for the Apple Card credit card since 2019. But, this new BNPL offering will be marketed alongside the Apple Card as a standalone offering. A way for the partners to convince more customers by offering them different ways of financing.
Generate new revenues: Although Apple Pay Later will work independently from Apple Card, the offer is nevertheless directly linked to Apple Pay. It aims to boost usage and allow Apple to generate more revenue (its service activities related to Apple Pay already generate more than 50 billion dollars in revenue per year).
MARKET PERSPECTIVE
Apple Pay Later is still in the development stage and its additional features will still need to be clarified.
Nevertheless, this upcoming launch represents a confirmation of Apple's growing ambitions in terms of financial services, and more specifically, of the democratization of its Apple Pay service and, more globally, it confirms the scenario of the disintermediation of banks on the "building blocks" model.
Apple's iPhone payment service is accepted by 85% of American retailers, according to Apple. It is used by nearly 50 million Americans.