SumUp strengthens its e-commerce offer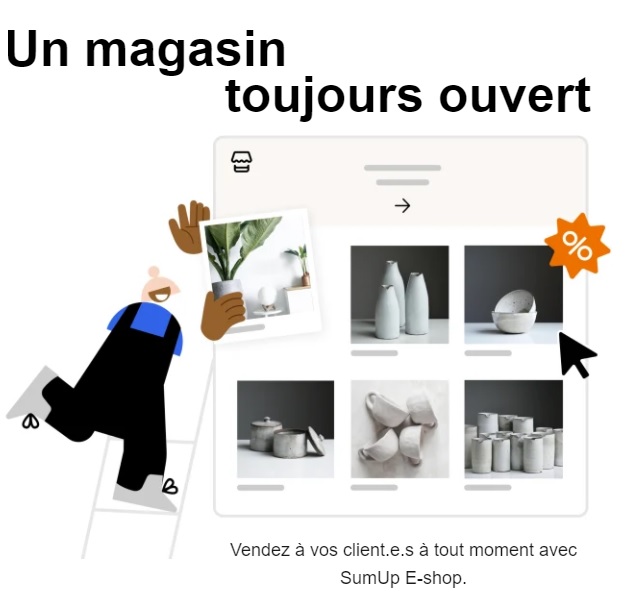 The British FinTech SumUp, a specialist in mobile payment solutions for small businesses and self-employed people, opted for diversification by launching an E-shop service for businesses last May. It is now reinforcing its system and its strategy.
FACTS
SumUp E-shop offers a simplified solution for the creation of an online store with an integrated payment tool. It was launched last May by SumUp, during the deconfiguration, to support the recovery of SME and VSE activities.

Today, and thanks to the dynamism of e-commerce, SumUp announces the strengthening of its offer.

SumUp E-shop is therefore equipped with new features :

tools to create an online store in a few minutes,

a theme editor to customize the online storefront,

educational resources to help beginners or experienced entrepreneurs.

The transformation of SumUp E-shop's model is also pricing since the FinTech is cancelling its subscription fees for its service (these were between 9€, and 59€ depending on the version of the service). Only per transaction fees will remain.

This change is not due to the lack of success for the service for which SumUp claims to have found its target. SumUp specifies that its strategy is focused on enriching its new service; its teams are already working on future improvements.

CHALLENGES

Moving from cash to marketplace: The launch of SumUp E-shop is part of a global strategy to support small businesses on digital channels. The E-shop is more specifically a solution in SaaS mode allowing to quickly create an online store and to increase the turnover of small merchants.

Boosting revenues: As a result, SumUp supports the activity and the collections of its customers and therefore, the use of its basic services dedicated to the collection. By varying its offerings, SumUp opens up new business for its core offering.

MARKET PERSPECTIVE

The Covid-19 crisis has led to an explosion in sales of physical goods on the Internet. The growth was up to 100% during the confinements. According to the experts, the habits that have been formed will continue. From now on, nearly one product out of six bought in France is on the Web. E-commerce is no longer marginal.

With the arrival of Square on the French market, mobile payment solutions such as Sumup will see their market share shrink, so they must react by diversifying their offer. The trend in this area is to support merchants in more verticals, particularly in the digitalization of their offer and in accounting management, which is also very popular with fintechs.