Successful xRapid Pilots for Ripple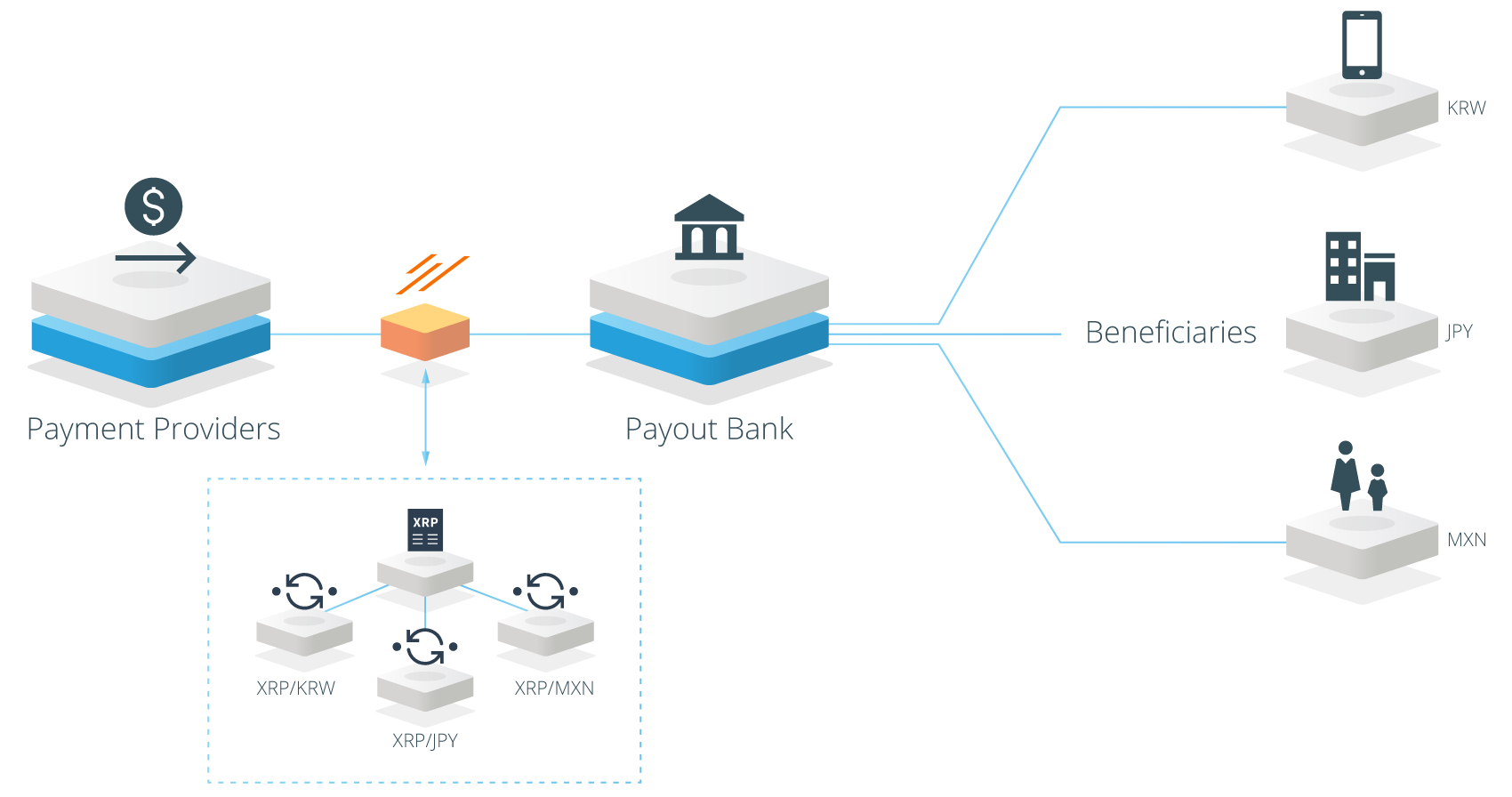 Ripple already talked several financial institutions into adopting their Blockchain solutions for payments, including Banco Santander and Crédit Agricole. They are now leading the race as they aim to disrupt the international payment market. The Californian start-up now reports positive results from xRapid pilots.
xRapid is the cross-border transfer system developed by Ripple especially based on their XRP assets as a means to enable transactions. It is intended to allow payment services providers and other financial institutions to carry out cheaper and instant transactions.
According to the results they announced recently, participating institutions who tested Ripple's solution saved 40 to 70% compared to what they usually pay for foreign exchange. Also, xRapid allowed financial institutions to save a significant amount of time: roughly 3 minutes, compared to 2-3 days for sending cross-border payments.
These encouraging initial pilots for Ripple's payment processing platforms could be a first step towards global development.
Comments – Ripple's technological lead confirmed
Ripple's list of partners has become more extensive and diversified, strengthening their legitimacy, and this company aims to start a Blockchain and XRP-based revolution for banking flows. So far, none of these partners (save for Santander) had tried more than just test phases, but these initial feedback could set things to change. Ripple scores another point as they still seek to challenge Swift, whose pilot experiments have been gaining grounds and starting to grasp market shares from the US start-up.
These tests mostly dealt with money transfers between the US and Mexico. This corridor has been selected for a reason since it stands out as one of the most competitive worldwide. Money transfer companies have been trying to get a competitive edge via decreasing costs and speeding up processing time. With over 1,500 transactions per second, XRP showed it could ensure processing speed even if the network is growing fast.