Credit
Innovation
United States
Splitit Expands Split Payments Option to Debit Cards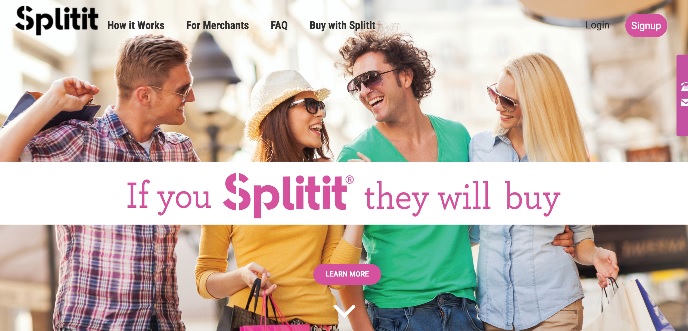 Splitit, ex-PayItSimple, is a US platform providing customers with a means to spread their payments interest-free based on their existing credit card. They just introduced a new feature relying on debit cards –an increasingly popular payment method in the US, especially among Millennials. This solution is available for payments at 800 merchants and in 25 countries.
Splitit was founded in 2013 as a solution enabling US consumers to split their payments into several instalments at no extra cost using their payment card, regardless of sales channels (online, mobile or in-store). Their standard offer consists in spreading payments into up to 12 interest-free instalments; it is meant for customers who already have a credit card, and a credit score. Splitit then stands between the merchant's acquiring bank and the payment processor, as an intermediary authorising each monthly payment.
Splitit recently launched a feature for e-purchases in the US and in Europe, enabling end customers to split their payment in three instalments at no extra cost using a debit card up to $400.
Through this solution, they mostly aim for Millennials, when these targets choose to pay with a debit card. This means of payment has been growing popular with US consumers lately (roughly 24 debit transactions per active consumer card per month in 2016) as they try hard to improve the way they handle their personal finances.
Comments – Payment players further focusing on the credit market
With this service, Splitit seeks to address both customers and merchants. For customers, they provide additional payment options, as well as a way to improve their budget management processes and purchasing power. Merchants, for their part, could see their cart abandonment rates decrease by 10%, conversion rates improve by 20%, and sales revenue increase by 15%.
This service stresses payment industry players' part as they become more involved, and gain momentum on the market for credit (as is the case with Klarna or Affirm). In fact, they would challenge long-standing credit specialists and card issuers. In this instance, Splitit relies on a technological solution to be implemented by merchants (through an API), letting them add payment facilities based on unused funds from the customers' credit cards (and, from now on, based on their debit cards, too).