Innovation
Players' Strategy
Germany
SolarisBank Blockchain Factory Builds Bridge Between Virtual and Fiat Currencies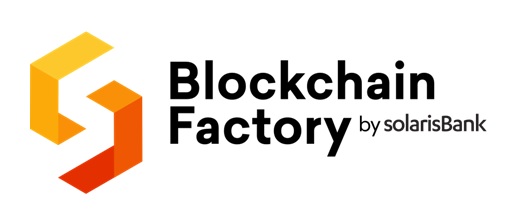 The German FinTech makes a second noteworthy announcement this month, shedding further light on a dynamic open model. An additional expertise will be enhancing their range of services, helping them eventually become a bank of choice for Blockchain and crypto-currency start-ups.
SolarisBank introduces a new service called "Blockchain Factory". This unit will set links between their activities and Blockchain as well as crypto-currency industries. They will act as a technological and regulatory relay for these companies, as they still have trouble finding relevant banking partners.
In line with their open, API-based model, SolarisBank commits to rely on partnerships with industry specialists: Blockchain-focused technological companies and financial partners with skills in dealing with crypto-assets.
This FinTech will make it possible for companies whose core business is to handle crypto-currencies to enjoy their banking licence as well as a set of transaction or KYC tracking tools. They also intend to expand their offer via featuring white-label products (including payment cards). They are already addressing VPE Bank's customers, providing them with trading tools for digital currencies.
Comments – Stepping in a promising industry
No financial player can avoid these emerging technological realities, and their impact on evolving market rules. Blockchain technologies and crypto-assets are among these paradigm shifting innovations causing both enthusiasm and fear.
Let alone apprehension, the Blockchain is considered as the next technological revolution. Banks (be they long-standing institutions or new entrants) must then get involved. And an obvious starting point for them is to focus on crypto-currencies.
SolarisBank understood this well as they describe their Blockchain Factory as a tool for building partnerships with this industry, to sustain their vision of decentralised banking. SolarisBank stresses their banking licence to engage these innovative partners who still act alongside the traditional banking market, since there was no infrastructure to build bridges between virtual and fiat currencies. Other FinTech companies are focusing on this sector in Europe: Revolut, for instance, launched a savings service called Vaults and made room for three crypto-currencies. They reported encouraging uptake for this service in May.