Credit
Payment
United States
REX: Splitit takes advantage of the boom in the fractional payment market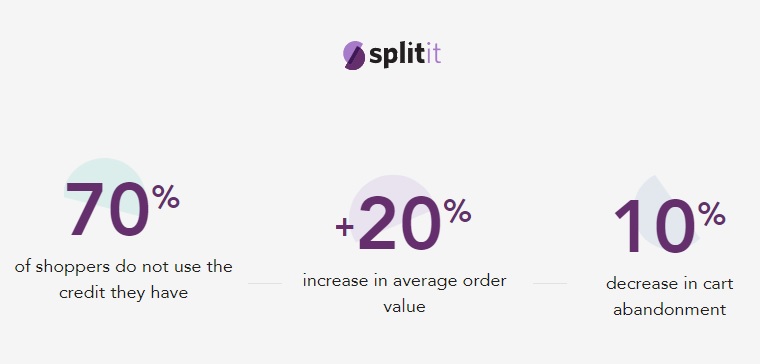 FACTS
Splitit, formerly PayItSimple, is an American platform that offers payment solutions at no cost.
It announces that it has tripled its global growth and achieved a record third quarter.
Merchant sales volume on Splitit transactions increased by 214% over the third quarter of 2019 (to $71 million), with 200% growth in North America. This growth was mainly due to higher acceptance, particularly among large merchants.
The average amount of transactions settled with Splitit is $1,000.
Over the same period, Splitit experienced a 318% increase in revenue to $2.4 million.
In addition, the player estimates that it has recruited a historic number of new retailers in the 3rd quarter of 2020. There are now 1,400 e-merchants to accept its solution, compared with just over 600 a year earlier. On the customer side, 362,000 users paid via Splitit's solution, double the figure recorded the previous year.
CHALLENGES
Surfing on a favourable context: Splitit operating largely with e-merchants, and in the midst of a global health crisis, FinTech has taken advantage of the explosion of e-commerce, particularly during periods of containment.
Diversify its target: SplitIt is now also interested in the professional target group. To satisfy its ambitions, FinTech approached Quickfee last September, an Australian payment and cash advance specialist, to attract BtoB customers.
Boosting its acceptance even further: Splitit decided to offer merchants a module enabling them to integrate the split payment solution autonomously into their shop, without external intervention, thanks to the Stripe Connect APIs. This will further increase its availability. This functionality was launched in the United States, but should be extended to other regions in 2021.
MARKET PERSPECTIVE
But beyond its strategy, FinTech is also benefiting today from the boom in fractional payment. Some observers believe that FinTech has the same growth potential as the giant Afterpay, which has recently made progress in Europe.
IDENTITY CARD

2012: creation
Offices in New York (headquarters), London and Australia
Hundreds of covered merchants around the world
1 R&D centre in Israel