REX: Encouraging Results for Treezor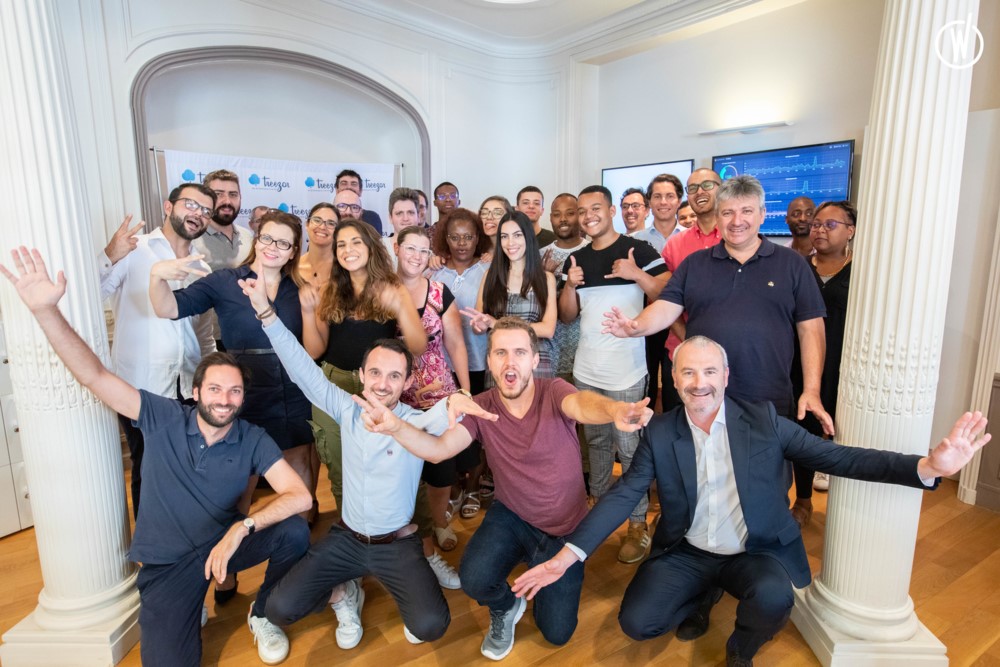 FACTS
A year after their buyout by Société Générale, Treezor –Banking-as-a-Service provider for FinTechs– releases their results.
Goals: Further invest in their R&D unit and aim for new territories.
Results:

Operations: in 2018, Treezor generated €4 billion in payment flows; they report more than €6 million turnover.
Workforce: in just a year, their workforce went from 34 to 75 people. Recruiting processes were applied in all departments (compliance, legal, development, IT, sales).
Client portfolio: over the past 12 months, their Banking-as-a-Service platform attracted roughly 10 FinTechs, including Lydia and Qonto.

Ambitions:

Recruitment: Treezor plans to increase their workforce by 50% by end-2020. Technical profiles are mostly considered.
Opening new offices: they intend to open a second office in France, and hire 12 developers by end-2020.
Geographical expansion: Treezor aims for international reach, first in Italy and Spain and, later on, in Belgium and Germany.
CHALLENGES
Strong ambitions. Through their development strategy mostly based on Société Générale's network, this FinTech-focused BaaS provider wants to stand out as a European payment reference and specialist.
Gradual integration. Despite their buyout, Treezor remained independent and retained their FinTech DNA. They can, however, count on security, compliance and IT teams from their parent company, especially as they intend to achieve international scale. Even so, their payment flows are still processed through Arkéa; they should fully be migrated to Société Générale in January or February 2020.
No new services. Over the past 12 months, they haven't launched any new services. They would rather focus on improving their platform. To this respect, some customers expressed some discontent, for instance, considering their international endeavours and related needs (multiple currencies and foreign IBANs).
MARKET PERSPECTIVE
In 2019, Treezor would have been working on three projects alongside Société Générale, but hasn't released any specific information. Also, Société Générale recently launched an Instant Payment service for their customers (banks, PIs and EMIs).
Treezor used to be the only FinTech on their market niche, but they are now challenged by new entrants. Several FinTechs have scheduled launches for 2020. eFounders, for instance, plans to implement a similar solution (called Swan) and the German company SolarisBank is expected to enter the French market fairly soon.