Credit
Innovation
United States
REX: Chime Hits 5 Million Customers Milestone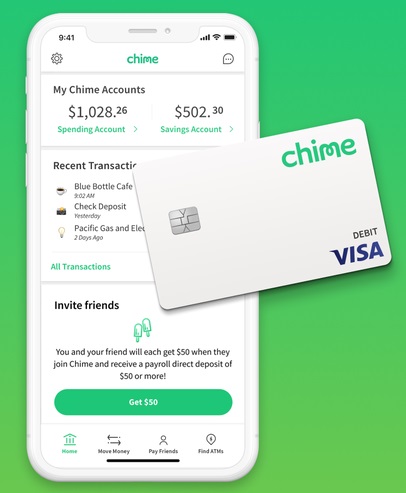 FACTS
The mobile bank Chime reports 5 million bank accounts after five years in business.
In March, they claimed 3 million customers and raised $200 million. This fast-growing banking player boosted by word of mouth managed to significantly increase their customer base over the past few months.
Active users: 50 interactions per month on average.
Chime is also adding a new feature for free, and has been running tests for several months with 500,000 customers. This option called SpotMe, is an alternative to bank overdraft.
Eligible customers may rely on an overdraft option up to $100 fee-free when making purchases with their debit card.
How it works.

Customers depositing $500 or more each month are eligible.
Minimum overdraft: $20, based on their banking activity.
When their bank balance is no longer in the red, the amount they owe is automatically paid back.
CHALLENGES
Assisting the most fragile customers. With this service, Chime makes everyday life easier for their customers, helping them manage their expenses.
Insisting on their intent to expand into the credit industry. Chime expands their set of credit offers, which might contribute to securing their customers' loyalty and attracting new customers.
MARKET PERSPECTIVE
According to CB Insights, challenger banks completed record funding Series recently: $649 million raised in Q2 2019 via 17 rounds, including Chime's financing round.
Chime claims that SpotMe already saved their members over $200 million in overdraft fees.
More plans: boost customer acquisition via TV and social media-based ads campaigns.
Read more: https://www.chimebank.com/2019/09/04/meet-spotme-overdraw-fee-free/