REX: Caixa Stressing the Interest of Digital Payments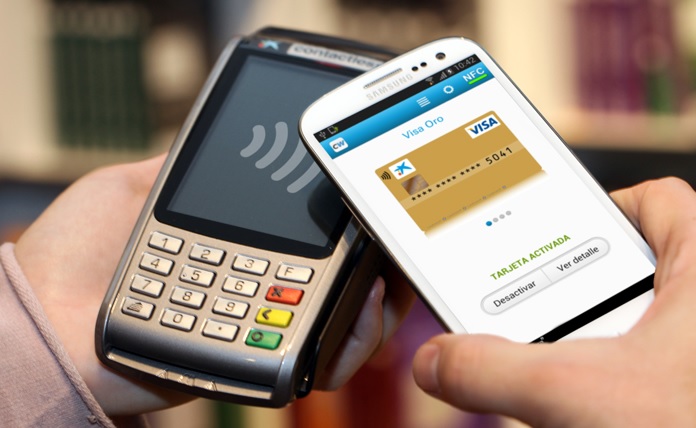 FACTS
Caixa Bank keeps promoting card and smartphone-based digital payments in Spain, and ran a test campaign in Pamplona from April 15 to June 30: "Pamplona Cashless City".
encourage customers to rely on card, mobile and smartwatch-based payments instead of cash including for small amount transactions.
Key figures:

The institutions taking part in this operation observed a 203% increase in digital invoicing compared to the same period in 2018.
These same institutions recorded 63 daily operations on average and €4,500 revenue from these transactions.

The "Pamplona Cashless City" test phase follows another promotion campaign by CaixaBank focusing on digital payments throughout 2018 (in another Spanish town). Small local merchants observed a 180% increase in card and smartphone-based payments.
The CaixaBank Pay app aggregates several payment cards so they can easily be managed. It also implement their CaixaBankProtect fraud prevention guarantee.
CaixaBank increased the use of digital payment threefold during the first phase of their cashless experiment in Pamplona.
CHALLENGES
Securing a leading position. CaixaBank is presented as the main Spanish financial institution when it comes to addressing the market for digital payments.
Promoting digital payments' assets. CaixaBank provides consumers with exclusive advantages and discounts when paying with their card or smartphone.
Engaging merchants. In order to talk merchants into favouring digital payments instead of cash, CaixaBank stresses their interest to improve cash flow follow-up, payment collection agility and speed.
MARKET PERSPECTIVE
The results CaixaBank released on these initiatives don't make a distinction between card and mobile payments. They focus on reducing the use of cash, an issue which doesn't find an echo in France (where payment cards still lead the way).
Yet, a campaign promoting mobile payment –similar to the test phase carried out in Spain by CaixaBank– might be needed in France.
Mobile payments have not taken-off yet. The Banque de France recently said this payment method accounts for less than 1% of all contactless payments. Contactless payments make up for 21% of face-to-face payments, but remain card based.