BPCE Opts for Brink's to Address ATM Management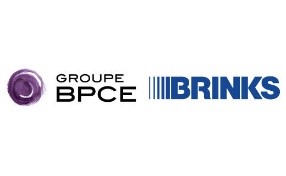 FACTS
The banking group BPCE announces a strategic partnership with Brink's France.
Gols: handle the exploitation and maintenance of their ATM network (11,600 machines).
Until recently, Banques Populaires, Caisse d'Épargne, Crédit Coopératif and Banque Palatine each relied on their own IT support and partners. They will now delegate the management of their ATMs to just one service provider.
How it should work. Their customers will have access to all services usually provided by their banks from the moment they insert their payment card (regardless of the ATM).
Benefits:

Economic optimisation,
Optimising flows,
Densifying the range of customer-facing services.
Brink's France: Key Figures

2nd subsidiary from Brink's Group
12,000 ATMs for cash withdrawals
5,000 automatons for managing payments in-store
CHALLENGES
Lower profitability. In France, the number of cash withdrawals per customer per year, went from 24.6 to 19.2 between 2012 and 2018 (-22%) according to the latest annual report by Cartes Bancaires. In the meantime, the number of card payments, increased from 8.3% in 2018 to reach 11.4 billion. The number of cash withdrawals decreased, as well as the use of cash, causing ATM networks' profitability to be reconsidered.
A new breath. In this context, BPCE opts for an outsourcing option. This model should enable them to better ensure that their ATMs function properly through generalising a preventive approach. It would also improve their day-to-day customer service levels.
Generalisation ahead. This agreement enables Brink's France to act as a global integrator in the ATM service chain. It also pertains to the group's overall strategy as they intend to include service integration in the cash ecosystem. Brink's believes this concept turns out to be a standard fit for meeting customer challenges in France and globally.
MARKET PERSPECTIVE
This partnership is a market first in France, leading the group to stand out as a pioneer in managing their ATMs dynamically nationwide.
In the Netherlands, in Sweden and in Finland, several banks teamed up to mutualise their ATMs and cut down exploitation costs. ABN Amro, Rabobank and ING, for instance, handle their ATM networks through their joint venture GSN. In May 2019, the Belgian institution Belfius (just like BPCE), entrusted the renewal and management of their ATM estate to the external service provider Diebold Nixdorf.