Qonto Closes a Major Financing Round, Aims for Banking Status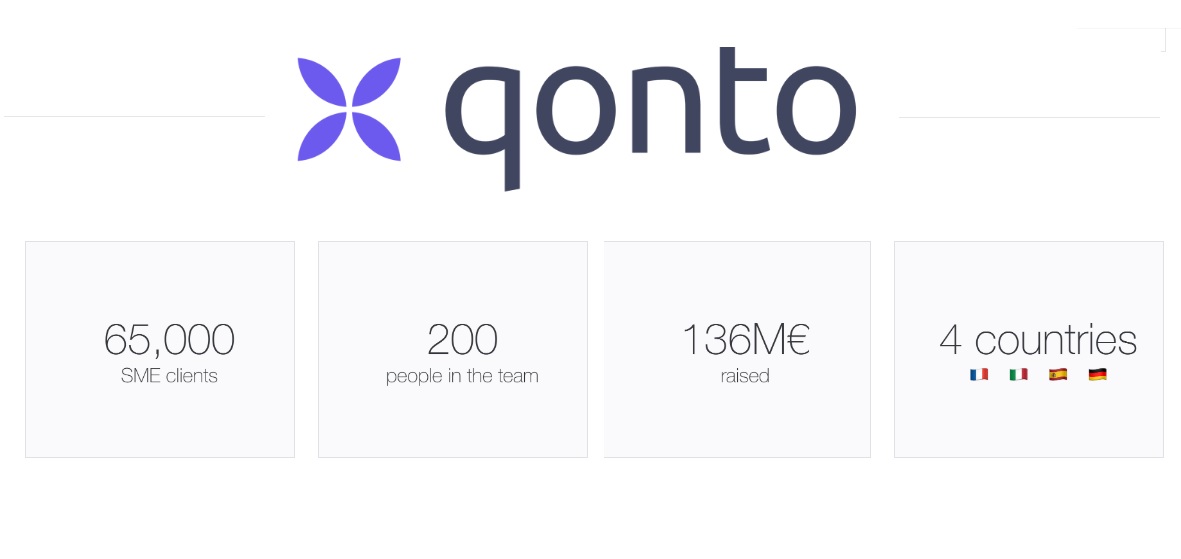 FACTS
The neo-bank for SMEs Qonto announces a major financing round on the French FinTech market.
The Chinese giant Tencent led this funding Series, alongside DST Global (famous for previous investments in next-generation technologies, including through ebook, WhatsApp, Airbnb, Spotify, Alibaba, Meituan, Klarna and Nubank).
Two years and a half after launching their businesses, Qonto manages to raise €104 million in Series C funding, or a total of €136 million since launch.
Key Figures

2016: Qonto was established
2017: Service launch
65,000 client SMEs
4 European countries covered
Over €10B in transactions managed
Turnover increased fourfold between 2018 and 2019
CHALLENGES
Expanding the banking experience through becoming a full-blown bank. This Series C funding will help them become a full-blown bank; they may even be granted credit institution status from the ACPR by the end of the year. This status would contribute to expanding their credit-focused set of offers: overdrafts, deferred debit cards or other credit lines.
Pulling the innovation card. This FinTech aims at further improving SMEs' financial experience. Technology and design will then be keywords in reshaping their offer.
Aiming for European reach. Qonto targets additional markets. They already entered Italy, Spain and Germany, where they intend to secure their positions.
MARKET PERSPECTIVE
Just days after their 40 million investment in Lydia was announced, Tencent again bets on a French FinTech. This choice stresses a major focus on the part of Chinese tech giants and their intent to lay roots in the European financial market
This announcement also shows that the French FinTech market has grown mature, now reaching beyond national frontiers with larger amounts and investments from famous international VCs.
According to KPMG's observations, French financial players raised €370 million in 2018, and €350 million in H1 2019 alone.