"Prêt Express" by La Banque Postale: Near-Instant Credit Online and in Branches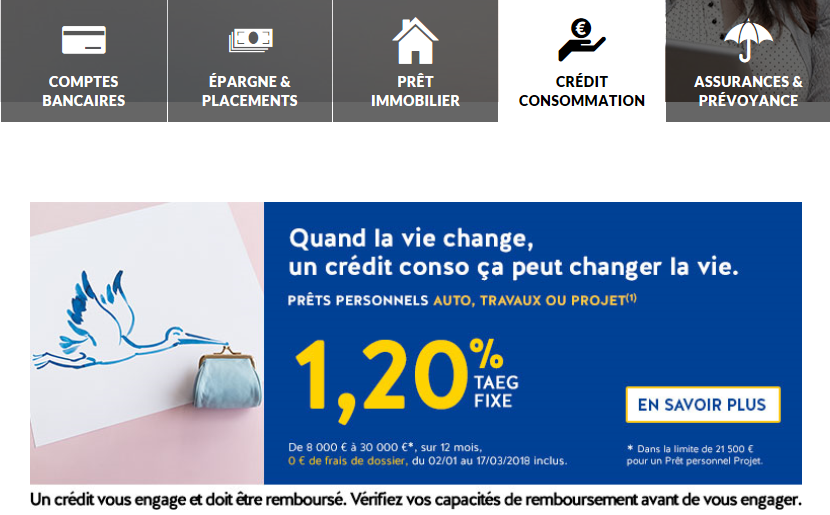 Over the past few weeks, La Banque Postale has been experimenting a near-instant granting process for consumer credit applications in their branches. This service called "Prêt Express" should be implemented throughout their network by this summer, as well as for online subscriptions.
La Banque Postale customers –whose financial health is known by the group– will soon be able to apply for consumer credit services online or in branches, and get approval almost instantly.
This full-digital subscription process will be operational starting this summer. Online applications will be validated using their digital signature.
With this service, La Banque Postale promises an immediate and final answer, regardless of the subscription channel. "Prêt Express" customers will be proposed personal loans for amounts ranging between 1,500 and 30,000 euros.
Comments - Speeding up consumer credit granting processes
The consumer credit market went through dark years, but French people did begin began to trust this sector again: outstanding credit volumes started to increase. This revival has also been confirmed in November 2017, when the Banque de France reported a 6.4% year-over-year growth in outstanding credit volumes.
This booming market has then been attracting banking players, including some who used to have a hard time advertising for these kinds of offers, La Banque Postale is one of them. Their new service benefits from a rather favourable context and is consistent with today's focus on digital subscription tools. La Banque Postale, however, remains cautious since this solution only applies to their existing customers, which makes the scoring phase less tedious, and allows them to keep their instant granting promise.
Full focus on instant approval
Likewise, Orange Bank is also betting on a full-digital approach, in line with their initial offer. They are introducing their own, mobile-based consumer credit solution, scheduled to launch by the end of this month. Faster approval should only apply to loans of less than 7,000 euros. In this case, IBM's Watson AI tech should be selected to suggest possible amounts based on each customer profile. Many products have been launched on different markets with instant granting in mind. Banks and start-ups are now refining their approval/rejection processes through relying on Artificial Intelligence and alternative scoring methods, for instance.