Innovation
Marketing
Spain
BBVA Predicts the Financial Impact of Raising a Child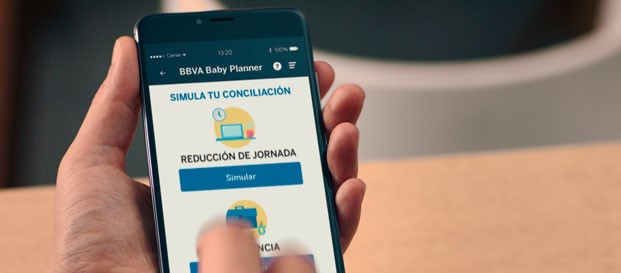 BBVA introduces a new service based on data analytics. This feature –for parents and future parents– takes predictive budget analysis one step further as it assesses the economic impact of raising a child. It stands out as an affinity-oriented version of existing budget planning services, and confirms the group's leadership in terms of data management.
BBVA Baby Planner is designed for parents and couples looking to have a child. It is meant to help them get financially ready for their new-born baby, and plan upcoming expenses to do with educating their kid.
Baby Planner is mostly described as a PFM tool taking into account required expenses when raising a kid: equipment needed early, average monthly cost to meet his needs, or even recommendations as to which financial solutions are best suited to combine professional and family life (including childcare). The dedicated website proposes several tips regarding the registration of new-born kids in the civil register, applying for benefits and other family-related rights.
Customers may connect their bank accounts to the associated app to track their expenses more easily. BBVA Baby Planner may be used by all banking customers, but then requires that relevant be specified manually for the service to work properly.
Comments – The actual cost of raising a child?
"How much does it cost to raise a kid?" BBVA tries to provide an answer to this somewhat disquieting question to their customers and prospects.
This service is a niche application of expense management tools that have already been launched by banks, FinTechs, PFM and savings tools specialists for building a project. Baby Planner is meant for a specific need, a life project, as can also be buying a house, for instance. To this respect, Crédit Agricole just launched a similar offer for these kinds of projects. BBVA's new tool is an affinity-oriented financial assistant: a way for this bank to come across as an advisor, and increase their customers' loyalty in the long run.
BBVA stresses their leadership when it comes to data management, whether it be open-data or personal data. Their Baby Planner is consistent with their launch of BBVA Bconomic, a financial diagnostic tool unveiled last September.