Credit
Innovation
United States
PayPal Credit Programme Expanded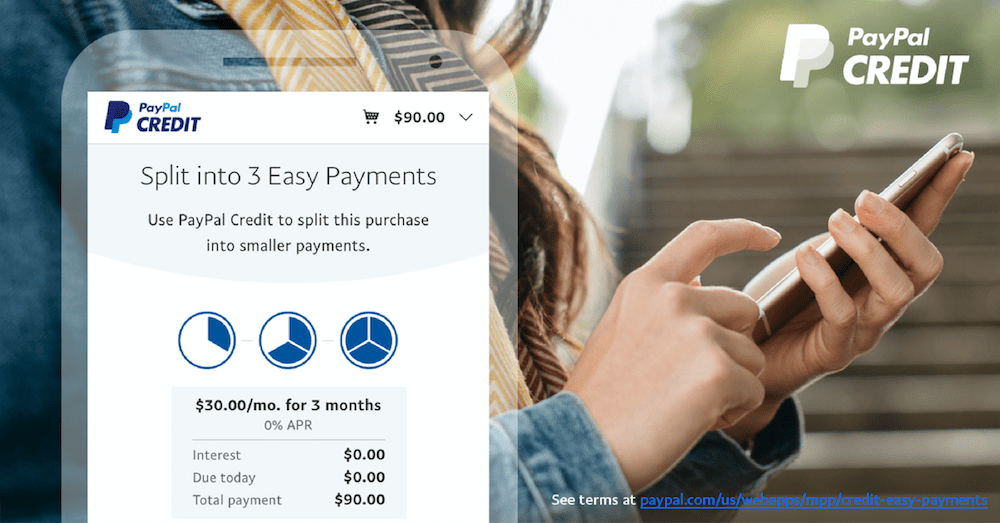 FACTS
In line with their PayPal Credit programme, PayPal chooses to expand their range of financing offers to include purchases starting at $30 (vs $99 until then), enabling users to pay in 3 instalments interest-free (vs 6 instalments for $99 or more).
How it works. PayPal Credit is a reusable cash reserve allowing customers to purchase goods and services on credit, online. If approved, credit lines may start at $250. The option comes free of charge if the user pays back within 6 months; beyond this deadline, interests are charged. From now on, with purchases worth over $30, a 3-month period applies for repayments.
This option is currently tested with their banking partner Synchrony Bank, and is expected to roll out in 2020.
"With 45% of PayPal Credit volume on mobile, consumers are looking for seamless, mobile-first financing options for purchases at increasingly lower ticket sizes."

Source: PayPal
CHALLENGES
Aiming for more targets with a credit offer. For US consumers, this service is a means to rely on a flexible, transparent and secure payment option, consistent with PayPal's brand image. These expectations especially prevail when considering mobile payments. PayPal may then reach out for more customers while increasing their revenue.
Securing customer loyalty. E-merchants, for their part, are provided a means to improve their online visibility and increase their customer base. The point would be to generate more revenue through relying on the e-payment platform's popularity. They also observed a 15% increase in sales on average (source: PayPal) once PayPal Credit implemented.
MARKET PERSPECTIVE
This service fits in a trend which sees Buy Now, Pay Later options being added by a great number of industry players.
PayPal claims roughly 286 million active accounts and 23 million merchants. Besides, in 15 years, PayPal Credit reached $50 billion in total payment volume.