Paynt presents its vision of Acquiring-as-a-Service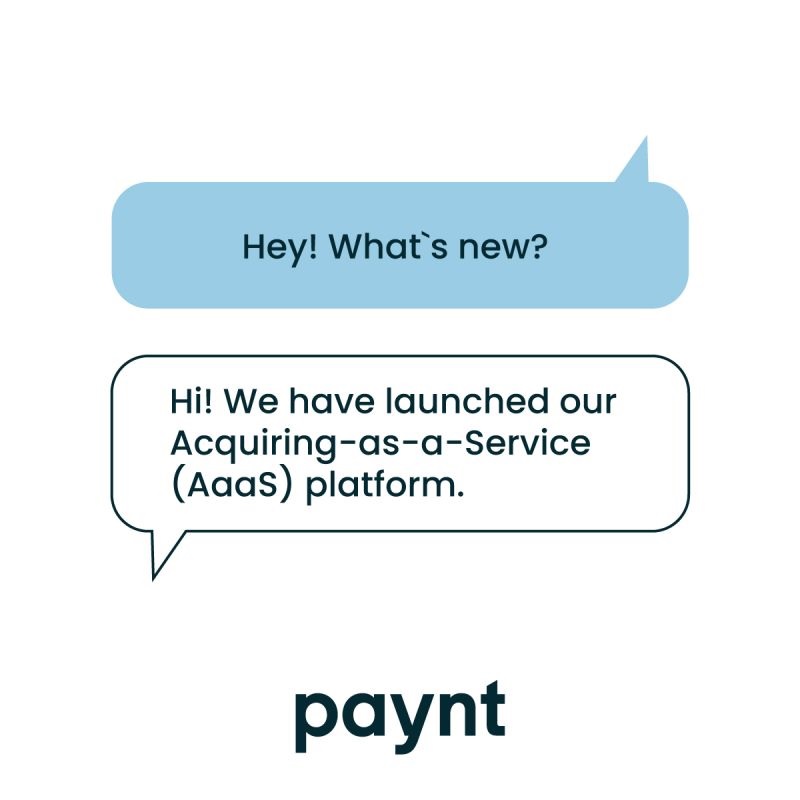 FinTech Paynt has announced the launch of its Acquiring-As-A-Servive (AAAS) platform. It supports an omnichannel payment acceptance model and an automation solution allowing merchants to simplify the operational process of accepting payments. A solution that is particularly relevant in today's crowded marketplace.
FACTS
Paynt presents itself as a global payment service provider. Its AaaS service is an acquiring platform that automates payment services via an API and integrates them with merchants.

Merchants can thus benefit from a combined solution combining payments, sales performance monitoring and loyalty services offered by various providers (PSP). For merchants, this translates into the provision of :

Comprehensive real-time reports to track sales and revenue trends,

a tool for viewing detailed chargeback data,

transaction and billing details,

an anti-fraud and risk analysis module.

Paynt is specifically targeted at :

Resellers,

Independent Sales Organisations (merchant service providers that allow merchants to accept card payments on behalf of one or more acquiring banks)

Payment Service Providers (PSPs),

Independent Software Vendors (ISVs, but also SaaS).

Paynt offers its services in Europe, the UK and the US.
CHALLENGES
Full visibility: Paynt's main promise is to give merchants more visibility and clarity on the payment process and related services (loyalty and performance management). Paynt positions itself as a partner for the optimisation of the merchants' business.

Optimising its approach: Paynt evolved from Paydoo, a more traditional payment acquirer and service provider. The FinTech says it has retained its functions as a payment acquirer, while having developed a modular platform capable of streamlining key back-office functions. This design allows it to offer end-to-end acquiring and management support to merchants.

Enhancing its positioning: Paynt is trying to position itself above the fray with a comprehensive service. The FinTech is also trying to capitalise on the introduction of its flagship AaaS product to promote its status as a global provider of integrated payment infrastructure.
MARKET PERSPECTIVE
In the context of the current proliferation of innovation around payment, the question of the widespread adoption of certain solutions and the difficulty of harmonising the market remains central.

With its solution, Paynt therefore takes the problem from another angle by proposing a palliative model, a means of connecting to a centralised ecosystem. Paynt remains original on the market but is nevertheless close to the very similar concept of another European FinTech, Norbr.