Payment
Players' Strategy
Japan
Payment: Fujitsu and Aeon Try Palm Vein Biometrics for Authenticating Payments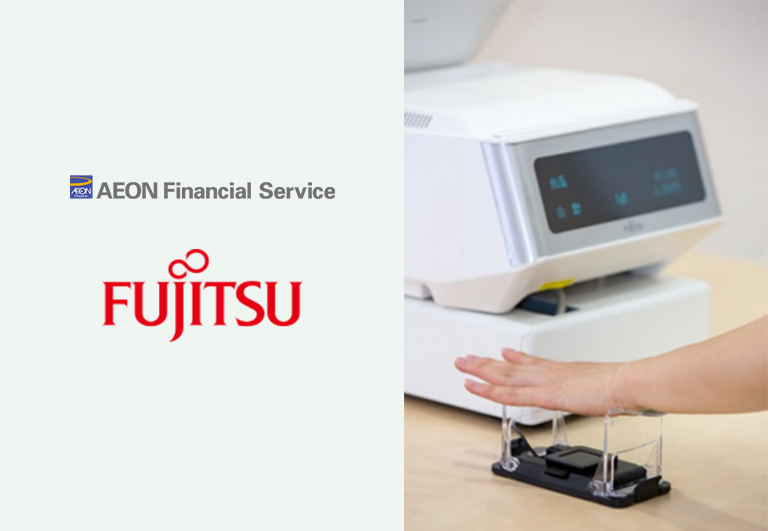 Aeon Financial Service Co, through their subsidiary Aeon Credit Service Co, and in partnership with the Japanese company Fujitsu designed a contactless payment system, including a palm vein-based authentication device. This solution will start being tested early next September in selected Ministop convenience stores in Japan.
Customers from Aeon's financial services may soon be able to authenticate their purchases by waving their hand over a sensor at checkout. PalmSecure technology relies on identifying the customer's palm vein pattern to guarantee a high security level.
This solution was designed by Fujitsu and requires that the customer should have their palm scanned and patterns stored at one of the participating Ministop locations beforehand. Registered customers can then pay without pulling out their payment card. PalmSecure ensures two-factor authentication: at checkout, the user has to specify his birth date prior to waving his hand over the dedicated sensor. The verification process is conducted in real time.
This technology is already in place in Brazil on several Banco Bradesco ATMs, but this is its first implementation in the retail industry. A pilot phase is also underway with help from Aeon employees.
Comments – Revolution underway for biometric authentication
Biometric technologies are gaining traction as reliable and efficient authentication methods. Fingerprints, voice or face recognition tools are starting to have a lasting impact on payment industries. Palm vein biometrics is less widespread but considered infallible as it relies on vein patterns. Also, unlike other methods, the associated sensors do not require that the user should actually touch it: a way for this solution to become popular among end customers.
Fujitsu has been working on this technology for years, and has had several ATMs equipped in different countries; they now aim for convenience stores. Several other companies –including Mastercard and Visa– have expressed their interest in using these sensors. Visa even partnered with the start-up Biowatch to add vein patterns recognition for connected watches. Aeon selected PalmSecure for the sake of improving in-store user experience: a key objective for this group which initially focused on the retail sector.