News in Brief – July 2018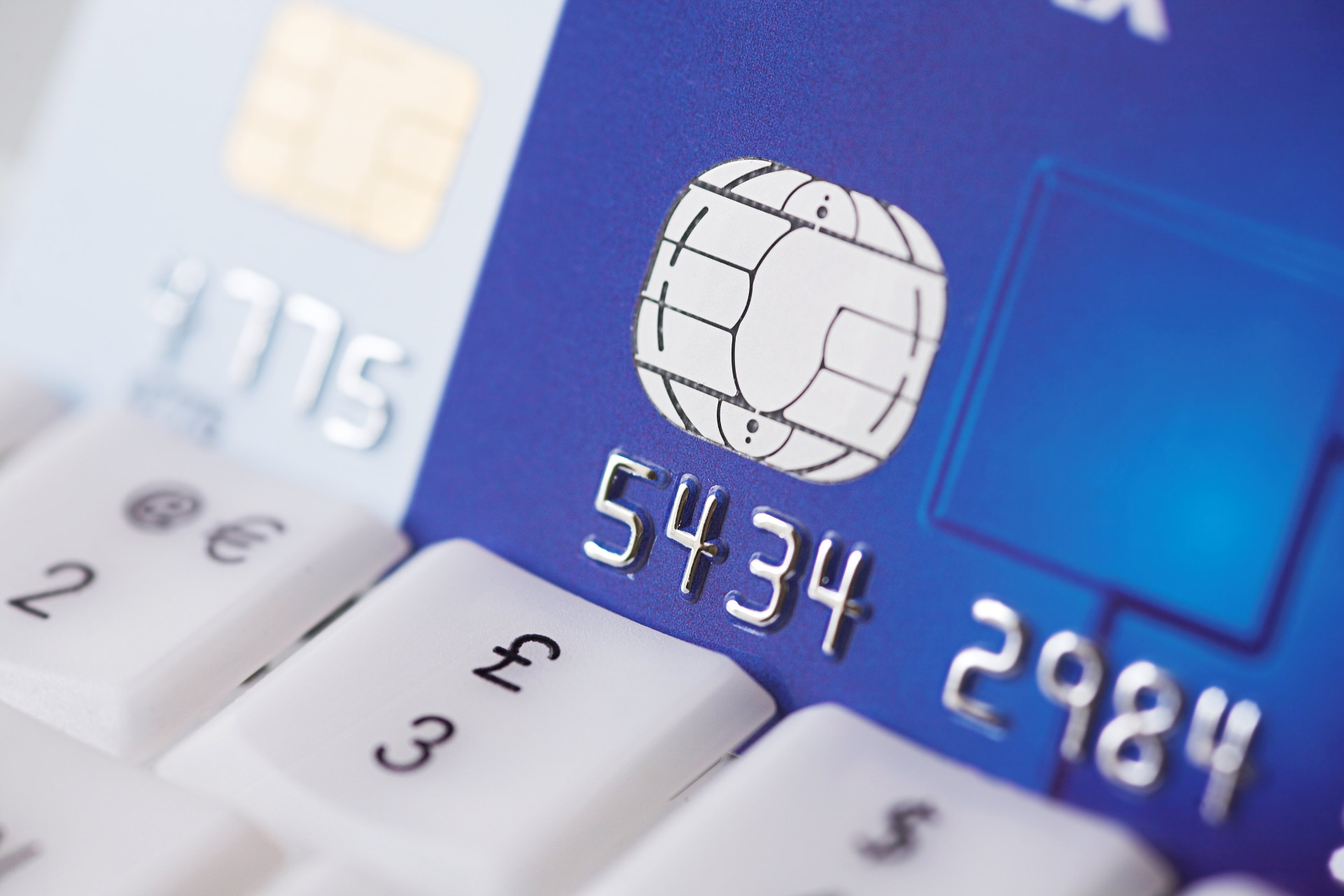 Players' Strategy
FRANCE – The multi-currency transaction specialist iBanFirst launches an online exchange coverage service. This service does not imply subscription fees and allows the users to send payments to service providers via foreign currencies, making it easier for them to become global.
UNITED KINGDOM – Revolut claims one million customers in the UK (+6,000 to 9,000 new customers each day). Revolut already has more than 2.25 million customers globally, including 400,000 active users each week. More than 125 million transactions have already been processed, 18.5 billion dollars in volume. Revolut is aiming for the US, Singapore, Hong Kong, Australia and New Zealand this year.
FRANCE – The Card-linked Offers platform IZICAP –which has already been adopted by Crédit Agricole and BPCE– announces a 6 million euros funding round from Seventure Partners and Entrepreneur Venture. They are not reaching out for Europe.
UNITED STATES – The leading US processor Square temporarily pauses their request for a banking licence they applied for in September 2017 from the FDIC. This Industrial Loan Company (ILC) status should allow them to propose banking and non-banking services. Square tries to pacify tensions that emerged after banking institutions (Independent Community Bankers of America) started to counter this procedure.
FRANCE – Cashback services have been expected to launch in France for several months. They are now about to be made available officially. The French Parliament did in fact approve the relevant European PSD2 measures. Merchants will be allowed to provide cash amounts to their customers in exchange for the equivalent card payment. An implementing decree will follow, specifying maximum withdrawal amounts, for instance.
GERMANY – Ingenico is planning to form a Joint-Venture (in January 2019) with a subsidiary of the German Savings Banks Finance Group (Sparkassen-Finanzgruppe). The point would be to improve their local implantation especially on the market for merchants' e-payment acquiring activities. This JV might allow them to achieve €30 million euros in synergies by 2022. It should also help Ingenico challenge Worldline, as they are particularly well established in these regions since their buyout of SIX Payment Services.
E-Commerce & E-Payment
INTERNATIONAL – Airbnb tests a new payment feature, enabling hosts to be sent 50% of their payment three days after the actual booking date, and 50% after their guests arrive (vs the entire amount 24 hours after their arrival). Airbnb charges 1% of the overall subtotal for this prepayment service.
INTERNATIONAL – eBay announces that their platform will soon support Apple Pay. This rollout will start in the US this fall prior to addressing all markets covered by eBay. The group also explains that they will soon be adding other payment solutions.
Fraud Prevention
UNITED KINGDOM – Tandem Bank introduces an AI-based alert service. This tool will warn their customers if suspicious/illegitimate recurring transactions are spotted (subscriptions, utility bills, etc.) and report increases in transaction amounts. When possible, it will also push cheaper alternatives.
Money Transfer
INTERNATIONAL – MoneyGram is joining Visa Direct for the sake of streamlining cross-border transfer services: first ever cross-border use case for Visa Direct. This agreement will initially cover the US/Mexico and US/Philippines corridors.
INTERNATIONAL – TransferTo partners with the open source Blockchain platform Stellar.org. Their partners will be provided with wider coverage, both in terms of geographical reach and services. This agreement is described as a means to simplify and streamline international transfer operations.
Credit Transfer & Direct Debit
RUSSIA – Tinkoff and Sberbank are unveiling a P2P transfer service enabling their customers to send money to their contacts, and only specify the recipient's mobile number. Tinkoff would also be preparing a real-time interbank payment service, where the user would simply provide the recipient's e-mail or his social security number, regardless of his banks.
UNITED STATES / UNITED KINGDOM – Worldpay and Mastercard partnered to design an account-to-account credit transfer solution based on Pay by Bank by Mastercard/Vocalink. Worldpay may also propose the Pay by Bank app in the UK as of 2019.
Instant Payment
EUROPE – The EBA Clearing is reporting adoption rates for their pan-European instant payment system RT1. Roughly 1,000 PSPs are now covered via 28 banking partners. Among the latest additions to this list, Landesbank Baden-Württemberg (LBBW) and Landesbank Hessen-Thüringen (Helaba), are connected to 385 PSPs, and help this new system gain traction in Germany.
SCANDINAVIA – Several North-European banks are crafting a near-real-time cross-border payment infrastructure (only requiring a few seconds to process transactions), and regardless of the currencies in place in the partaking countries. The so-called P27 Project should include Sweden, Norway, Denmark and Finland, and rely on existing local infrastructure (Swish, Vipps and MobilePay).
Payment Cards
FRANCE – BNP Paribas started rolling out the dynamic CVX card "BNP Net". This service relies on Oberthur Technologies MOTION CODE and has been tested for 3 years. It is charged €52 per year (vs €44.50 for their standard Visa Classic card).
Special Payment Vouchers
INTERNATIONAL – Edenred reports more than 10 million mobile-based transactions globally each year. This group processes 2 billion transactions per year in 45 countries (26 billion euros), including 78% paperless (card and mobile).
Blockchain & Virtual Currencies
KONG / PHILIPPINES — Alipay and GCash unveiled a cross-border money transfer service relying on their respective wallets. This Blockchain-based solution was designed by Alipay to streamline and speed up cross-border payments. It also gathered support from Standard Chartered Bank, in charge of providing the required banking infrastructure.
FRANCE – A recent report on virtual currencies (a.k.a., "Rapport Landau") sent to the French Ministry of the Economy and Financial Affairs, recommends –among other observations– to test a licence for exchange platforms rather than direct regulation. A specific status would be considered in France for service providers working with crypto-assets. To might lead to crafting a "Euro Bitlicense" (unique European status, relatively similar to what has been implemented in New York and in Japan).
FRANCE – A local virtual currency, named "Rollon", has been unveiled in Saint-Lô. This currency has been in circulation in Normandy since June 29, and 80 merchants are already accepting it. Interested customers can buy rollons from their mobile phone (1 rollon = 1 euro). All conversions are dealt with by partner banking institution Crédit Agricole Normandie Seine.
INTERNATIONAL – The exchange platform Coinbase partners with WeGift to present virtual gift cards for use with e-commerce platforms. This free service already covers roughly 100 partner e-merchants/marketplaces, including Amazon, Tesco, Uber, Google Play and Ticketmaster. For now, it has been made available in the UK, in France, Spain, Italy, in The Netherlands and in Australia.
UNITED KINGDOM – According to some patents recently filed by Barclays, this group would be planning to rely on a Blockchain for money transfer and KYC procedures.
POS Checkout & mPOS
FRANCE – Ximiti (Neovendis group) is planning to open another connected, automated store this August in Aubervilliers. Franchised Ximiti cashierless retail outlets can now be found in eight towns in France.
FRANCE – Kiabi tests a new solution called "click & change" in one of their stores in Aquitaine. This service is based on an interactive screen in a fitting room, enabling customers to ask that other sizes or colours of the items they are trying on, be brought to them. A sales assistant is then informed of this request (via a tablet) and help with finding the right product.
Mobile Services
RUSSIA – Sberbank will be the first bank in Russia to propose Google Pay for online and in-app payments.
FRANCE – Following in the footsteps of BPCE and integration by Lydia last month, Arkéa lets Max users with a Mastercard card to rely on Samsung Pay for their payments. Through their part as an aggregation feature, the personal assistant Max makes it possible for its users to store and have access to cards issued by rival institutions. Cardholders from other banks also using Max will be able to pay for their purchases with Samsung Pay, too. This Arkéa subsidiary also integrated with Apple Pay in December 2017.
FRANCE – Google Pay could be made available this fall for BPCE customers. It would be added to Apple Pay and Samsung Pay, already included by this French group. Google Pay will allow their customers to pay online, in-app (via Google Chrome) and make in-store contactless transactions. It would also embed a P2P transfer feature called "Send".
INDIA – REX: Paytm recently reported more than 8 million offline partner merchants, using Paytm QR.
UNITED STATES – Snapchat will put an end to their P2P transfer service, Snapcash, on August 30. This choice can be accounted for by insufficient use rates and misuses, likely to harm their brand image. Competitive pressure from rival services may also have had a part to play (Venmo, PayPal, Zelle, Square Cash, etc.).
JAPAN – SoftBank is getting ready to launch a mobile payment service in Japan, with help from the Indian leader Paytm –a corporate unit in which this group already invested. This solution could lead SoftBank to build a JV with Yahoo Japan Corp.
Source: ADN'co Payments Insight