Credit
Innovation
Romania
Orange Money Unveils a Financing Offer for Mobile Phones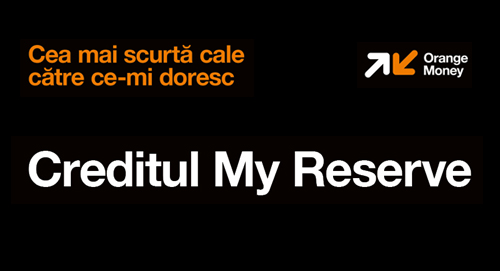 FACTS
Orange Money launches "My Reserve": a financing solution for Romanian customers interested in purchasing mobile phones, tablets or accessories. This service is available online and from their brick-and-mortar outlets.
Loans may range from 400 to 10,000 lei (€85 to €2,100) over 3 to 24 months, with 14% APR applied.
From the My Reserve app users may run credit simulations and locate Orange stores for the subscription process.
Monthly instalments may be settled through:

the Orange Money mobile app,
credit transfer (via providing an IBAN),
cash deposit (at local Orange stores).
CHALLENGES
Making it easier for customers to purchase a smartphone. With this option, Orange provides their customers with a flexible, fast and easy-to-use lending offer accessible from their stores, the revenue of which should, in turn, increase.
Expanding their range of financial products. This service further expands a well-stocked existing set of offers, which has been including a contactless Visa card since last year. To this respect, Orange Romania announced a large-scale partnership with Visa end-2018, enabling them to build innovative payment solutions.
MARKET PERSPECTIVE
In addition to My Reserve, their mobile customers (in iOS and Android) have access to a smartphone or smartwatch-based contactless payment feature, as well as to plastic and virtual companion Visa Classic or Platinum cards.
Orange Romania reported a decrease in revenue (compared to 2018) even if their customer base has been increasing: this launch provides them with an additional source of revenue.
Orange Money already aimed for Africa and further focuses on rolling out their mobile-based lending offers in Europe.