Open Banking: By Miles Builds a Payment Institution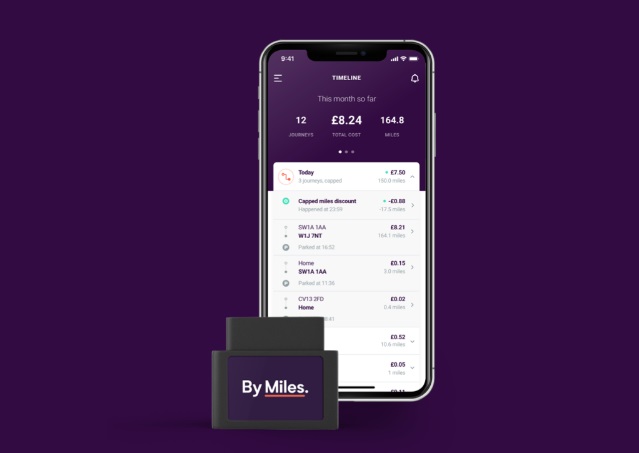 FACTS
The British InsurTech By Miles, specialising in pay-per-mile car insurance offers, has been granted a licence from the Financial Conduct Authority (FCA). They intend to rely on Open Banking-entailed opportunities to fine-tune their risk assessment process.
By Miles first built a Payment Institution called By Miles Payment Services for their new business. Then, they were granted AISP licences (Account Information) and PISP (Payment Initiation).
These licences should enable them to:

Boost their analytics skills for assessing prospects' financial situation. By Miles will be provided API-based access to potential customers' bank accounts.
Feature more flexible payment options starting in H1 2020. By Miles hasn't yet specified the nature of these payment options, but they might initiate credit transfers on behalf of insured parties, enabling them to settle their monthly fees.

The InsurTech may also perform in-depth analyses of their prospects' situation, scrutinising insurance payments, too, to make sure they settled their monthly payments in a timely manner over the previous years.
Key Figures

2018: By Miles launched their 1st pay-per-mile insurance offer
10,000 insured customers
By Miles targets car drivers riding under 7,000 miles a year (incl. fixed annual fee that covers the car when it's parked & monthly per-mile rate)
CHALLENGES
Drawing inspiration from payment and credit players, betting on Open Banking-entailed opportunities. By Miles shows how PSD2 implementations, already applied to payment and credit industries, might contribute to improving KYC procedures on the insurance market and better customising their contracts.
Reducing risks. In this case, the notion of credit scoring applies to the insurance sector for similar reasons: addressing potential risks to do with approving customers applications. By Miles deems that Open Banking mechanisms will help renew the insurance market as well as risk calculation procedures.
A market first. By Miles is the first British InsurTech being granted a licence from the FCA.
MARKET PERSPECTIVE
Getting the ball rolling. In Germany, FRIDA is another initiative aiming for the same goal, i.e.: making room for the Open Banking revolution on the insurance market. Several insurance groups joined forces to allow for the emergence of a standard for sharing insurance data, hence supporting the concept of Open Insurance.