Nubank Adds Biometric Check for Credit Card Subscriptions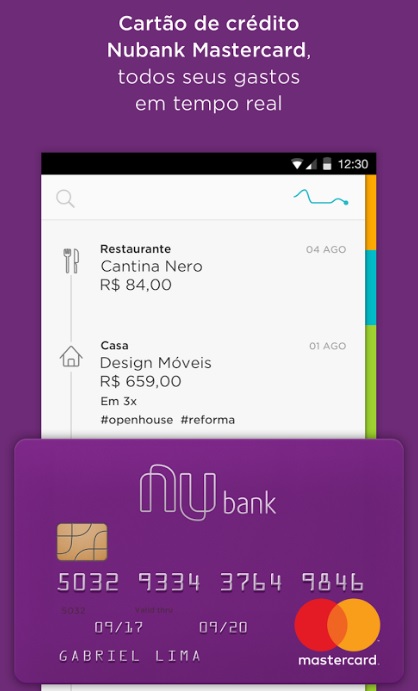 The Brazilian neo-bank Nubank was founded in 2013. It is now adding face biometrics for their credit card subscription processes by way of strengthening security measures and curving down ID fraud risks. This process stresses mobile financial technologies' uptake in South America especially in a country which already has more than 250 FinTech companies.
One year after they launched, Nubank introduced a free Mastercard credit card and relied on subscribers' credit histories for their authorisation process. This "self-banking" oriented offer is meant for self-reliant mobile-centric use. It is also in line with the online account offer they have been proposing since October 2017.
From now on, the mobile subscription process for these credit cards is being applied face recognition, via a feature called "AccessoBio". This tool instantly checks prospective customers' identity using their picture. Their selfie is compared with the image stored in the privately-run Brazilian biometric database (with roughly 140 million Brazilian citizens who already applied for a credit line). It is viewed as a formal and instant means to prove the applicant's identity.
This technology has been designed to reduce ID theft risks. The pictures are stored along each customer's CPF number ("Cadastro de Pessoas Físicas", literally: Natural Persons Register): additional proof to further enhance the security mechanisms.
Comments – Blooming time for mobile FinTech companies in Brazil
Nubank's customer base grew more than two-fold year-over-year –from 1.3 million end‑2016 to 3 million end-2017. Over that same year, their revenue reached roughly $170 million, chiefly supported by credit cards' increasing use. This growth shows that banking start-ups are gaining momentum in Brazil. They have become more mature and are meeting strong expectations: 40% of the Brazilian population remains excluded from the traditional banking system.
More players in Europe and globally (Société Générale in France, Crédit Agricole in Italy, or PSA in China) are relying on face recognition for account opening or credit application processes. In France, the CNIL does not allow that biometric records be kept. However, biometrics has been gaining grounds in customer relation processes as it is used to compare subscribers' selfies with pictures from their supporting documents.