Payment
Players' Strategy
United States
Novae Launches a Universal Loyalty Platform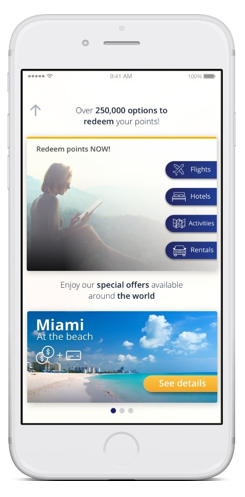 The American FinTech Novae has a strategic partnership in place with Visa and, in this context, built a white-label customer loyalty and CRM solution. This universal, cross-border platform is intended for banking players and merchants.
San Francisco-based Novae was founded earlier this year and derived from the global equity investment company a&a Co. their new solution, called Novaeplatform, was first adapted to Visa issuing member banks. Visa is marketing this platform as "Visa Loyalty Solutions" (VLS).
Novaeplatform provides end users with cross-border advantages, while travel and in entertainment contexts. They can for instance redeem points, enjoy preferential pricing or get exclusive deals with hundreds of thousands of partner hotels and airline companies. It is proposed as a universal payment solution allowing them to combine their credit and debit cards, as well as their loyalty points.
This platform is accessible online and via mobile. It can be added to all types of client interfaces, regardless of the channel in use: voice, video chat, chatbot. Novae relies on several partners including Expedia (search engine for comparing travel prices): one of the most popular choices among customers when redeeming their points.
Comments – An omni-channel approach to CRM
Banking players' loyalty programs generally involve conventional redeeming systems, about to become obsolete. As satisfaction levels increase when loyalty programs are featured, financial institutions are always looking into new ideas to attract and retain their customers. The Californian FinTech intends to help them achieve this goal.
Novae's innovation consists in allowing users to redeem their loyalty points in any context (on-the-go, at home, or in-store), with any medium (mobile, Web, POS devices, wearables) and with any payment method (card transaction, loyalty points, or a combination of these two). This universal approach is in line with banks' and customers' expectations. First, Novae intends to assist small and medium size banks who might not have the means to design their own programs. In addition to an omni-channel experience, their tool would contribute to increasing sales, improving KYC, attracting new customers and increasing their turnover figure.