Innovation
Savings Products
International
N26 Lets Customers Save for Project Planning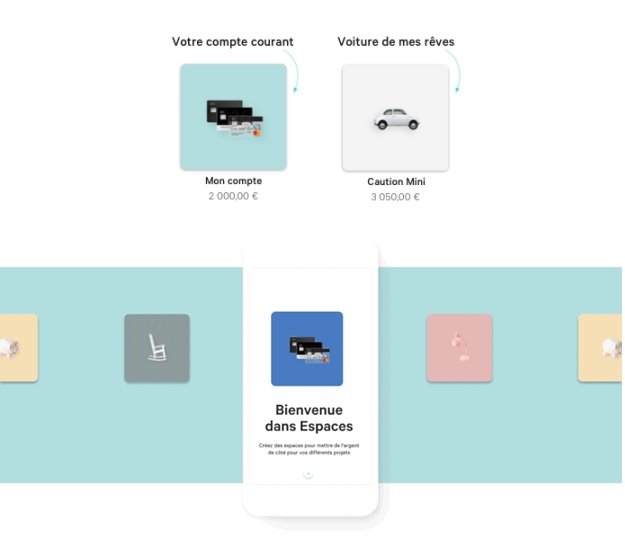 N26 unveils a new savings feature called "Espaces" enabling their customers to create money pools online and set money aside to finance their projects. This option comes in addition to their basic range of services, in line with other neo-banking players' standard offers.
"Espaces" features customised sub-accounts, paired with the N26 customers' current account. They help them manage savings objectives for different projects and reach their goals.
Each "space" can be customised (given a name) and assigned a specific project (travels, holidays, rent, purchases, etc.). A goal amount can also be defined. The customer then saves in just one click. He simply has to move the money to the intended money pool. Some goes for splitting the amounts on his current account or close the "Espaces" option.
This feature is being made available in all 17 markets covered by N26. Each standard account can be paired with 2 savings spaces. Premium accounts (Black and Metal, charged €9.90/month) can be assigned 10 sub-accounts for savings.
Comments – N26 catches up with Revolut, enters online money pool market
N26 does not feature an innovative offer here but upgrades its range of services with an option already popular among customers. These saving spaces are also reminiscent of Revolut Vaults, launched earlier this year. Unlike the "Espaces" feature, Vaults can be automated, rounded-up transaction amounts can be saved, one-time or recurrent transfer can be made. One month after Vaults was introduced, Revolut reported 150,000 customers and £5 million in volume.
N26 plans to expand this feature to allow for credit transfer automation, and rules their customers could configure. They may enable their customers to share "Espaces" with third parties, too.
Until now, when it came to savings, N26 had a partnership in place with the European platform Raisin. Besides their entry-level offer (a current account and a payment card), all other products relied on partners, including their credit feature (with Younited Credit) and investment features (with Vaamo). "Espaces" might be enhanced in the future, but it already is expanding N26's basic set of offers.