Non-Binding Offers for New Seat Cars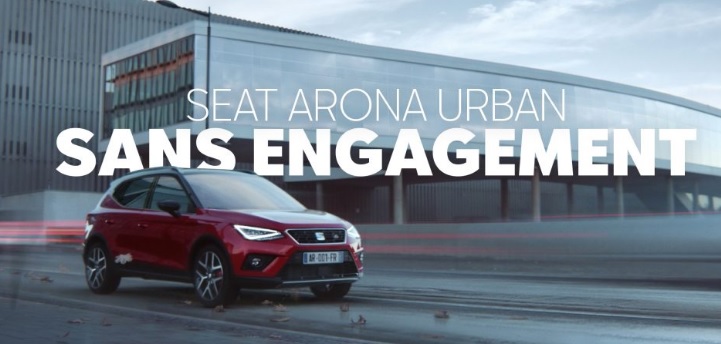 FACTS
As they try to boost car sales, Seat France unveils a "non-binding" leasing offer.
This offer may be compared to a simplified leasing contract, enabling customers to enjoy more freedom when renting a vehicle:

Adjust their contract based on needs (mileage, monthly rents), Return the car at any moment (starting from the 31st day after signing their contract),
Choose another car model (if signing a new leasing contract),
Fee-free

This offer applies to the Seat Arona Urban models.
The service is from €199/month for an Arona URBAN TSI model (without financial contribution, but car maintenance included), for a hypothetical term of 37 months (and 30,000 km maximum). Prices increase to €229/month based on selected finishings.
CHALLENGES
Aiming for Millennials. According to this Spanish manufacturer, their new offer should help renew customer bases and attract more car drivers. Their customers may, for instance, choose to end their contract without incurring any penalties after just one month, which shows their commitment to enhancing flexibility, a key criterion for young consumers.
Reviving the leasing market. Seat's new offer can be viewed as a leasing contract, with very few obligations for car drivers. In this case, flexibility is ensured over time (ability to end the contract after just one month), and because customers can choose another car during the contract. Yet, it only applies to one car model, which reduces the risk that car drivers should change car often.
MARKET PERSPECTIVE
With this launch, subscriptions applied to the car industry are gaining momentum in France. A small revolution, as several car makers tested the concept abroad, before dropping the idea since their model lacked safeguards (e.g.: Book by Cadillac).
This is also the first time a non-premium brand features these types of contracts. Until now, flexible offers came high costs, and were rather meant for customers of upmarket brands.