News in Brief – October 2018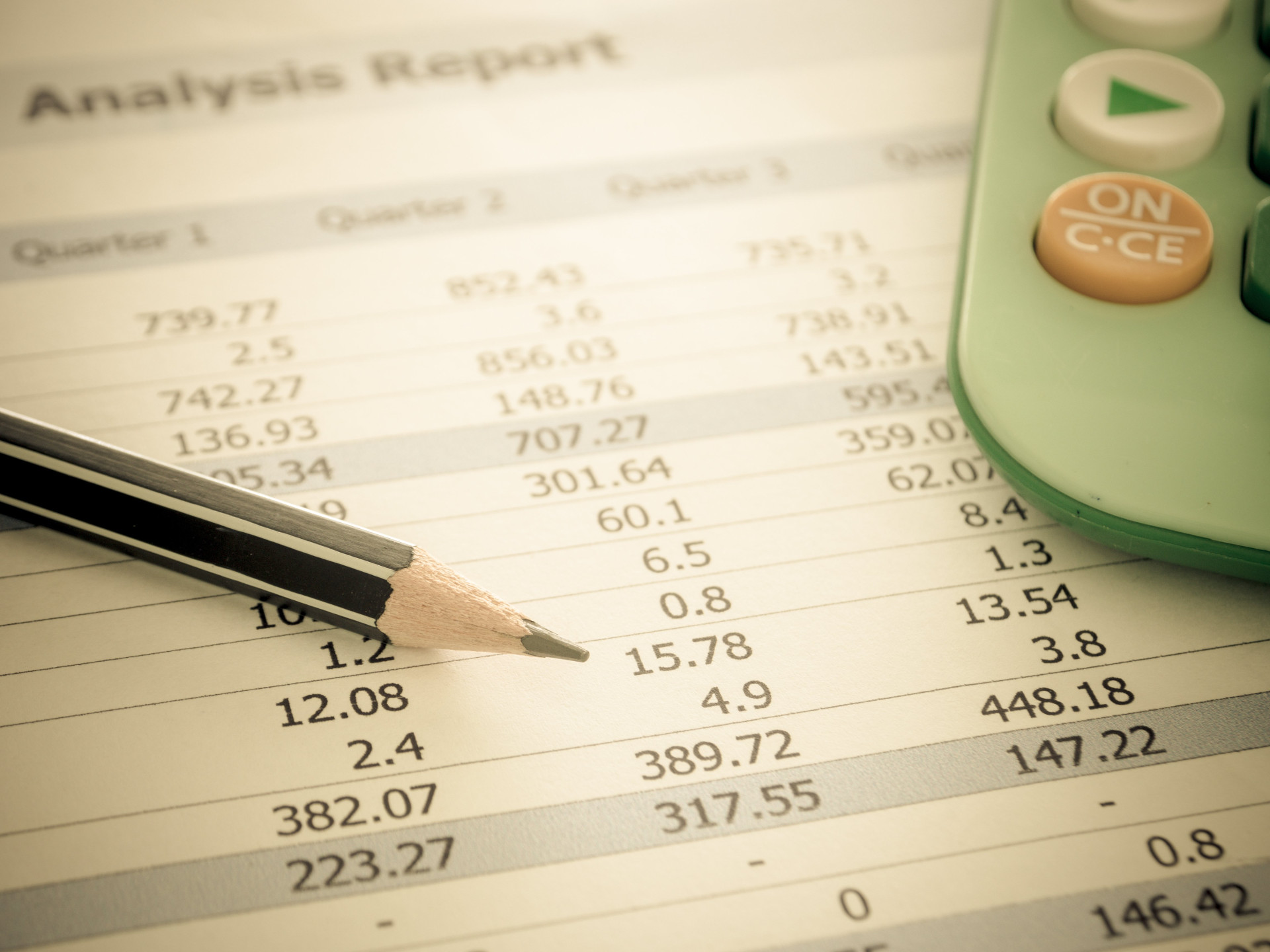 Players' Strategy
EUROPE – Revolut applies for a banking licence in Luxembourg. This start-up has been granted EMI status in the UK and relies on a European passport to address other EU markets. Yet, considering Brexit-related uncertainties as to regulatory and status changes, this FinTech is looking into alternative ways to pursue their development process. They also applied for a banking licence in Lithuania.
FRANCE – Izicap raises €6 million from Seventure Partners and Entrepreneur Venture. This investment will help them roll out their data exploitation platform in Europe.
FRANCE / BELGIUM – Cartes Bancaires and Bancontact agreed to Ingenico implementing a nexo-certified solution. Ingenico merchants will be able to accept payments based on co-badged CB cards (in France) and Bancontact (in Belgium), rather than the international schemes Visa and Mastercard. For now, Ingenico is the only service provider to have been granted nexo IS v3.2 certification.
FRANCE – Morning (ex-Payname bought out by Banque Edel) adds an insurance service for means of payment to their range of offers. The non-binding offer called Zen charged 2 euros per month is available for Morning Pay customers. It covers thefts, losses and fraudulent use of their means of payment and legal documents. They may choose between two levels of coverage: Solo and Family.
FRANCE – Natixis may be interested in buying out Ingenico for more than €4 billion: discussions are underway to build an industrial partnership regarding Natixis payment activities. Edenred would also be interested. The interest they pay in this Ingenico again stress ongoing concentration phenomena throughout the EU card industry markets. After they acquired Dalenys and failed to buy SIX, Natixis looks into potential targets.
FRANCE – The American start-up Marqeta lands in Europe in partnership with Visa. This FinTech backed by Goldman Sachs allows its customers (including online banks) to issue payment cards. (Groups and services such as Square, Affirm and Alipay are among their customers.)
EUROPE – Edenred consolidates their position as they aim to further address toll road payments in Europe through their subsidiary UTA. UTA acquired Road Account's customer from AirPlus (subsidiary of Lufthansa). Road Account crafts BtoB payment solutions for toll roads.
INTERNATIONAL – SWIFT tests their messaging infrastructure on Microsoft Azure to potentially work on cloud native payments. Microsoft's own treasury department is serving as the initial user for the PoC.
Regulation
INDIA – Visa, Mastercard and AmEx may be acting illegally in India considering the local regulation on data sovereignty (compelling all entities to store their users' payment data within India's national borders) which came into effect on October 15. Service providers were supposed to comply with this requirement within six months after it was voted (in April 2018). Penalties could end up being imposed.
POS Checkout
UNITED KINGDOM – SumUp introduces a card reader called SumUp 3G Reader. Unlike most mPOS services, this device doesn't need to be paired with a smartphone to work. It is meant to enable credit and debit card payments, as well as Apple Pay and Google Pay transactions. A 1.69% fee applies. This service is first being launched in the UK and could soon be made available in other European countries.
FRANCE – The French commerce federation (Fédération du Commerce Coopératif et Associé – FCA) intends to assign a visual identity to the stores where cash-back services are available. The ordinance ratified by the Parliament in July 2018 allows customers to withdraw cash in-store against a card payment. The FCA suggests that an official "cash-back" logo be designed and displayed near the cash counters along with the associated terms of use.
Money Transfer
INTERNATIONAL – Santander joins SWIFT gpi enabling their customers to make cross-border payments and track these transactions in real time. This feature has been implemented in Spain, in the UK, in Argentina and in Poland; other markets should soon be addressed. SWIFT gpi already attracted 270 institutions, and processes over $100 billion each day through more than 600 corridors.
Credit Transfer & Instant Payment
HONG KONG – A near-real-time payment platform is being rolled out in Hong Kong. Faster Payment System (FPS) was presented last September by the Hong Kong Monetary Authority (HKMA). It relies on the recipient's mobile phone number or e-mail for money transfer processes. Interested customers may register using their m-banking app. This service already convinced 21 partner banks including Bank of China, DBS, HSBC and OCBC, as well as non-banking companies like Alipay and Octopus.
EUROPE – Instant services are making progress in Europe. Latest example to date, the Swedish instant credit transfer specialist Trustly partners with the P2P lending marketplace Mintos. This agreement will allow roughly 100,000 investors on the Latvian platform to transfer money from 29 European countries in real time. During the initial test phase, 80% of the new investors on this platform opted for Trustly to transfer money.
INTERNATIONAL – SWIFT adds gpi Observer Analytics to their Business Intelligence range of offers. This tool provides member banks with an overview of their cross-border messaging flows so they can be optimised. They may also spot potential irregularities in these payments.
EUROPE – Ingenico partners with the instant credit transfer specialist Trustly, enabling their customers to pay for their purchases via bank transfer at partner stores.
Blockchain & Virtual Currencies
INTERNATIONAL – The Blockchain platform We.trade (ex-Digital Trade Chain) announces partnerships with CaixaBank, Erste Group and UBS: they now count 12 banking shareholders and users. This consortium launched in 2017 to streamline SMEs' cross-border commercial exchanges. Their list of shareholders already included KBC, Natixis, Société Générale, Deutsche Bank, HSBC, Rabobank, UniCredit, Nordea and Santander.
UNITED STATES – Ripple's xRapid has been made commercially available with three financial institutions in the US. It will be used by payment providers Mercury and Cuallix, as well as the cooperative financial firm Catalyst Corporate Federal Credit Union.
Fraud Prevention & Security
INTERNATIONAL – RSA stresses some threats that might affect companies in their recent RSA Fraud Report, especially the part played by mobile devices as attack vectors. Mobile transactions be behind 71% of the fraud cases (compared to 65% in Q1 2018). This report also lists the most frequent attacks. Phishing remains the main risk (41%) including 28% via fraudulent apps.
EUROPE – The German FinTech N26 is currently affected by a controversy. According to the Bafin, their authentication procedure (picture of a piece of ID) does not comply with AML requirements. Account opening processes are dealt with on a per-market basis, N26 could then have to rethink their authentication mode in some countries (including the UK and Portugal).
UNITED KINGDOM – Tesco Bank has been fined £16.4 million by the FCA. Issues regarding their customer data protection were identified when they had to undergo an attack in November 2016. Roughly 40,000 accounts were affected and 20,000 customers had to endure financial losses: £2.26 million were actually stolen in 48 hours.
Payment Card
FRANCE – Cartes Bancaires introduces two services inspired by today's evolving customer processes. First, a contactless card with an embedded fingerprint sensor for cardholders' authentication. This card, developed with Idemia and Gemalto, will be tested soon; commercial rollouts may start early next year. Second, a Messenger-based "solidarity" chatbot was crafted with WeBotIt for charity donations.
FRANCE – BforBank will be launching a Visa Classic card in addition to their existing services (Premier and Infinite cards). BforBank is a subsidiary of Crédit Agricole for high-end customer segments. This launch might mean that they will be addressing more targets: details as to the applied prices and revenue conditions are yet to be specified.
E-Commerce & E-Payment
FRANCE – During a recent interview, Leetchi's CEO (Céline Lazorthes) released some figures regarding Leetchi and MangoPay activities. The money pot website recorded €1.1 billion in business volume for 2017; a figure expected to grow more than two-fold this year to reach €2.2 billion. They also report 12 million users each year in 150 countries, even if Germany, the UK, France and Spain remain their main markets. MangoPay, for its part, counts 2,500 BtoB customers in 22 countries.
EUROPE – Wirecard introduces a new option called Try Before You Buy. This service is first proposed to PVH Europe brands' customers (including Calvin Klein and Tommy Hilfiger). E-buyers can pay for their purchases 30 days after they actually placed the order, after trying on the items.
FRANCE – Edenred teams up with Uber Eats, enabling roughly 600,000 Ticket Restaurant cardholders to order and pay using their luncheon vouchers, and have their meal delivered. No minimum order value applies to this service accessible in all the towns where Uber Eats is available.
INTERNATIONAL – Alibaba partners with Banking Circle for cross-border e-payment processing.
INTERNATIONAL – PayPal releases some figures gathered by the Ipsos 2018 Online Payment Experiences Study, on different markets (US, UK, Germany, Australia, Italy, Spain and Brazil):

54% of the customers are more likely to buy if PayPal is among proposed payment options.
59% of PayPal customers already dropped a transaction because PayPal wasn't among proposed payment options.
44% of the customers are more likely to trust a commerce site and complete a transaction if they know from the start that their preferred payment option is accepted.

INTERNATIONAL – Pinterest unveils "Shopping". This feature is being added to their website and mobile app, allowing their users to access product information and recommendations prior to buying from the partner e-merchant. This option is meant to boost e-merchant's traffic (+40 %).
EUROPE – PayU allows their partner e-commerce sites in Europe to accept Google Pay-based payments.
FRANCE – Instagram lets its users book a restaurant table in partnership with LaFourchette (more than 45,000 partner locations). A specific action button will be implemented.
Connected Objects & Wearables
FRANCE – Crédit Mutuel Arkéa is testing a contactless payment bracelet, likely to hit the market in 2019. This tool is relevant for under-18 customers (enabling parents to provide them with an alternative to cash and card payments, while tracking their transactions). This bracelet could also be proposed to customers under legal guardianship.
Mobile Services
SINGAPORE – WeChat Pay partners with Capitaland Malls, enabling Chinese tourists to pay in these stores using their mobile phone.
FRANCE – Apple Pay Cash (iMessage-based P2P money transfer service) could soon be made available in France and in Germany. This option launched in the US in December 2017 and, according to rumours, the group would have started to port it to WatchOS 5. Apple did not release any official statement this far.
UNITED STATES – As planned several months ago, Apple allows students from some American universities to store their student ID to their mobile wallet. They can then use Apple Pay to make on-campus transactions. This option is available at Duke University as well as in the universities of Alabama and Oklahoma. Three more universities should soon join.
UNITED KINGDOM – Global Payments partners with Alipay enabling Chinese visitors to pay in UK stores and online. This strategic announcement coincides with the Chinese Golden Week (from October the 1st to October the 7th). In the UK, Alipay also has a partnership in place with Barclaycard –first acquiring institution to have shown them support on this market, and with whom test phases have already been conducted. Alipay is making progress in France, too: during this year's October Golden Week, it would have recorded five times more transactions than in 2017.
SINGAPORE - THAILAND – Singtel (Singapore Telecom) teams up with the Thailand-based bank Kasikornbank and the mobile carrier Advanced Info Service to launch a cross-border mobile payment service called VIA. This option relies on these partners' existing mobile wallets as well as on QR codes scanning, enabling the users to purchase products from more than 1.6 million Kasikornbank customer stores. The idea is to craft a regional alternative to Alipay.
FRANCE – According to Cartes Bancaires, 10 million payments were conducted via a mobile device in 2018: less than 0.1% of all card payments in France, a figure which remains very low. By way of comparison, 2 billion payments were based on contactless cards. Mobile payments remain marginal in stores. In Forrester's assessments, 80% of the mobile transactions in Europe are remote payments (orders, ridesharing, etc.). Forrester, however, believes that in-store levels could increase by 26% each year, to reach €27 billion by 2022 (in 7 European countries: France, Germany, Italy, the Netherlands, Spain, Sweden and the UK).
FRANCE – La Banque Postale proposes Paylib to their banking customers also using the "Mes paiements" app. They will be able to rely on Paylib en ligne (e-commerce transactions), Paylib sans contact (in-store) and Paylib entre amis to send and receive money.
INTERNATIONAL – Mastercard could be allowing their cardholders to use loyalty points when paying for their purchases at accepting stores. This service called Pay with Rewards may see the day by the end of the year. A white-label version of the app will be made available so it can also be added to banking apps or other solutions.
Source: ADN'co Payments Insight